Are We Heading into a Buyer's Market in 2022?
Posted by Verena Robinson on Tuesday, January 25, 2022 at 8:59 PM
By Verena Robinson / January 25, 2022
Comment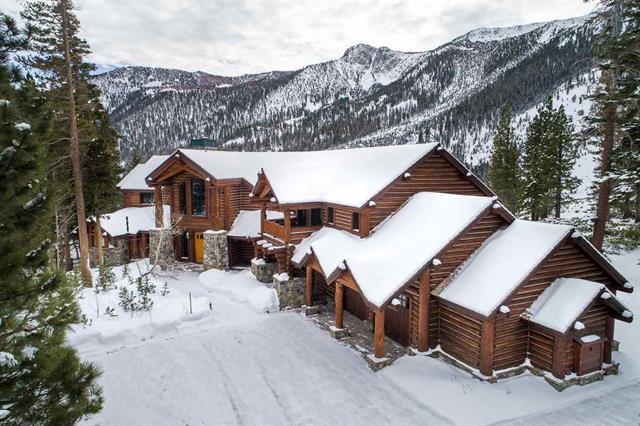 As of today, January 25, 2022, the Mammoth Lakes real estate market has a total of 19 condos with an average list price of $1,003,315.00, 6 homes with an average list price of $3,847,316.00, and 10 lots with an average list price of $1,113,200.00 on the market. Is the bubble about to burst?? Nothing lasts forever as we all know… To put it in perspective, prior to the pandemic, looking at the end of 2019 (a normal year), we had roughly 61 condos, 62 homes and 42 vacant land listings on the market. In May of 2020, we had roughly 85 condos, 27 homes and 30 vacant land listings. This goes to show just how low the inventory has gotten, which has driven the prices sky-high with unprecedented demand and almost no selection.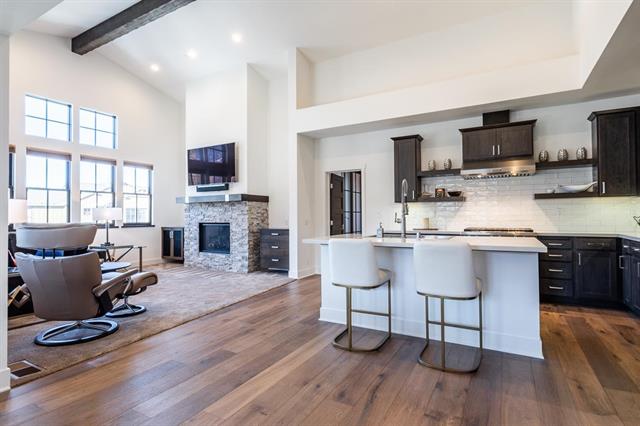 The very recent and sudden increase in inventory mainly applies to the condo sector of the market that was quickly approaching "zero" inventory a couple of weeks ago. This increase in inventory seems to coincide with uncertainty in the financial markets and the looming talk of an inevitable rise in interest rates to combat inflation. For the first time in months, the spot price of gold has risen dramatically from the $1,700 per ounce range to the mid $1,800 price today, and is expected to go higher. This indicates consumer apprehension about the economy, rising inflation, and geo-political uncertainty. Even though consumer sentiment still remains very high, the recent losses in the stock market, massive losses in crypto currencies, and other speculative type investments would lead me to believe that the wealth effect could harm consumer behavior. Could we be in another "boom and bust" cycle? Since the pandemic, the government has stimulated the economy with trillions upon trillions of dollars. This stimulus has helped create 40-year high inflation levels, and record-high asset prices across all asset classes. If the Government/Federal Reserve is forced to tighten its "loose money" polices, while raising interest rates simultaneously to combat inflation, the effects on these over-valued asset prices could be impacted.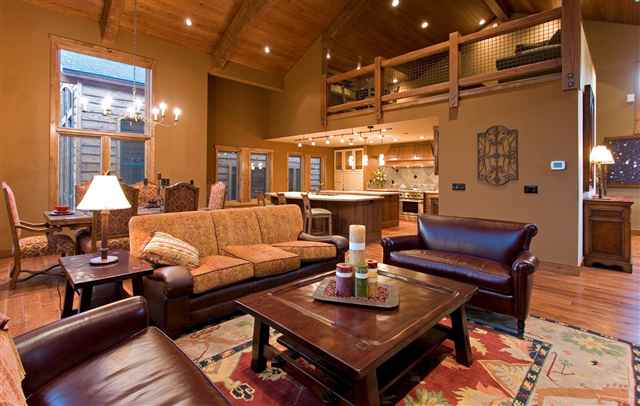 Before the financial crisis of 2008 (as discussed in this interesting article regarding the 2008 timeline), and the last "peak of the market" of 2006, we had a median sales price of $600,000 with a total of 531 sales in Mammoth Lakes. Six years later in 2012 (bottom of the market), the median price was $285,000 with a total of 436 sales. During the first year of the pandemic in 2020, we had a total of 652 sales combined with a median sales price of $506,000. However, in 2021, prices rose to unexpected levels with a total of 681 closed sales and a median sales price of $650,000.00. From 2006 to 2012, property values went down 53%. From 2012 to 2021, property values increased by 128%, which mainly occurred just in the past 18 months.
This push to purchase at any price seems to be driven by the threat of rising interest rates. This may be the last chance for buyers to purchase properties at very low rates. Buyers seem to be gravitating towards larger floor plans with private garages that have increased substantially since November of 2021. We will take a detailed look at the rise in property values from November 2021 to present in the next blog post.
With all of this said, will buyers soon have an opportunity to purchase their Mammoth property with higher inventory levels and less competition? Sellers may now be realizing that this could be the next "peak" of the real estate market and might be compelled to take advantage of the highest prices ever paid in Mammoth Lakes history. The rise in inventory levels due to the tightening of the money supply could create the same dynamic in other resort markets, which would give sellers an opportunity to exchange into other areas to avoid capital gains.
I'm not suggesting that the real estate market is going to collapse anywhere near what happened in 2008. The lending standards that were put into place after the financial crisis occurred safeguarded the down payment requirements and qualifying credentials of borrowers. This would make it far less compelling for buyers to "walk away" from a property in the event that values slip a little off of their current levels. Unlike 2006, today's buyers have far more "skin in the game" with a larger down payment and have some equity in the property at the time of purchase. The other thought process, which I cannot really validate, is that prices will continue to rise forever making each sale of a similar property higher than the last… Historically, real estate prices have had peaks and valleys. In looking back through the last several decades, these peaks and valleys seem to alternate about every ten years. So, where does that leave us in 2022?
If you are a Mammoth Lakes property owner and are interested in selling, this could be the best time to do so. Please contact me directly for a free comprehensive market analysis of your property and if you are looking to buy, the next few months could provide great opportunities with less competition and more inventory to choose from.
Thanks for reading.
Verena Robinson, Broker/Owner
CA DRE 01512209
Mammoth Lakes Resort Realty
760-924-8521 talk & text
verena@mammothlakesresortrealty.com