How to Keep Your Condo in Great Shape: Tips on Covering Major Repair Costs
Posted by Verena Robinson on Thursday, August 20, 2020 at 1:52 PM
By Verena Robinson / August 20, 2020
Comment
Guest Post by Julian Lane "Mr Fix It"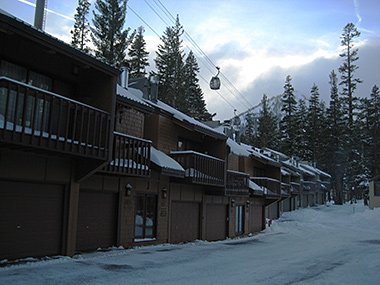 Owning a condo has many significant benefits over a larger property. However, just like with a house, you must be ready to cover any major repairs you'll encounter. So, here is everything you need to know to help with and be prepared for those costs.
Typical Condo Repairs
In many ways, owning a condo is similar to a house. Of course, your condo association will cover certain repairs and maintenance, but those usually involve communal spaces. Unfortunately, that means you have to be ready for everything else. At the least, you'll need to budget for repairing essentials like your forced air heating or roof, the latter of which costs an average of $1200. Siding repairs can run into the thousands if material and labor are included. Moreover, floors get a lot of wear and tear, so you should also have at least $3,500 in your budget for them towards future replacement. These costs can quickly escalate, particularly if there are multiple repairs needed at once.
What to Have in Savings
Because of these expenses, having sizable savings to use as a rainy-day fund is a must. Many repairs cannot wait for us to save up, as they have to be dealt with immediately. Often, it's best to put aside 10 percent of your monthly mortgage into savings for repairs. While that might sound steep, consider that people spend nearly $5,000 a year on maintenance and refurbishment. With that in mind, having emergency funds takes on greater importance. Another option to consider is refinancing your home. A refinance allows you to use the equity in your home for cash which can then be used to pay for repairs.
How to Save Fast
If you haven't started growing your savings, you must do so today. Luckily, with a few adjustments, it can be a smooth process to build up your resources. To begin, have a policy of not making large purchases unless you have taken 30 days to think them through. Likewise, limit yourself to a strict buying list, and choose secondhand items when possible. As far as food goes, focus on the sale section, use coupons, and avoid brands. Just as smart, it's a good idea to look for free entertainment, such as audiobooks and DVDs from the library. Lastly, try to trim down transportation costs by carpooling, biking, or even using public transportation.
Know the Signs to Prevent Damage
One of the best ways to save money with major repairs is being aware of the first warning signs of disrepair. If you wait with something potentially hazardous such as water damage, you could see costs spiraling into the thousands of dollars. Worse, water could create conditions for mold to breed and require professional removal unless addressed promptly. Similarly, foundations also require speed, so know the signs that indicate serious issues, especially if you're a bottom floor unit. In particular, keep an eye out for cracks in the drywall, exterior walls, sagging floors or doors, and windows not opening or closing easily.
Find the Best Contractor
Nothing makes or breaks a budget like choosing contractors who will do quality work for a reasonable price. To do so, ask around for recommendations and look to review websites or your local chapter of the National Association of the Remodeling Industry. Once you have a few, compare bids by holding interviews to see who will fit best, and consider the timeframe they give and any references provided. As an added precaution, go over their licensing, ask for a warranty, and get everything in writing — including finish dates. You want to cross all your T's and dot all your I's when it comes to something as essential as a good contractor.
Being prepared is the first step to proper condo maintenance. By having an emergency budget in place and knowing what to look for both in damage and a contractor, you can keep your condo in excellent shape. This is your home, and it deserves to be looked after.
If you would like to receive a current list of condos on the market, please submit a contact request on the website.