Mammoth Lakes Real Estate Current Market Conditions July 5, 2020
Posted by Verena Robinson on Sunday, July 5, 2020 at 6:14 PM
By Verena Robinson / July 5, 2020
Comment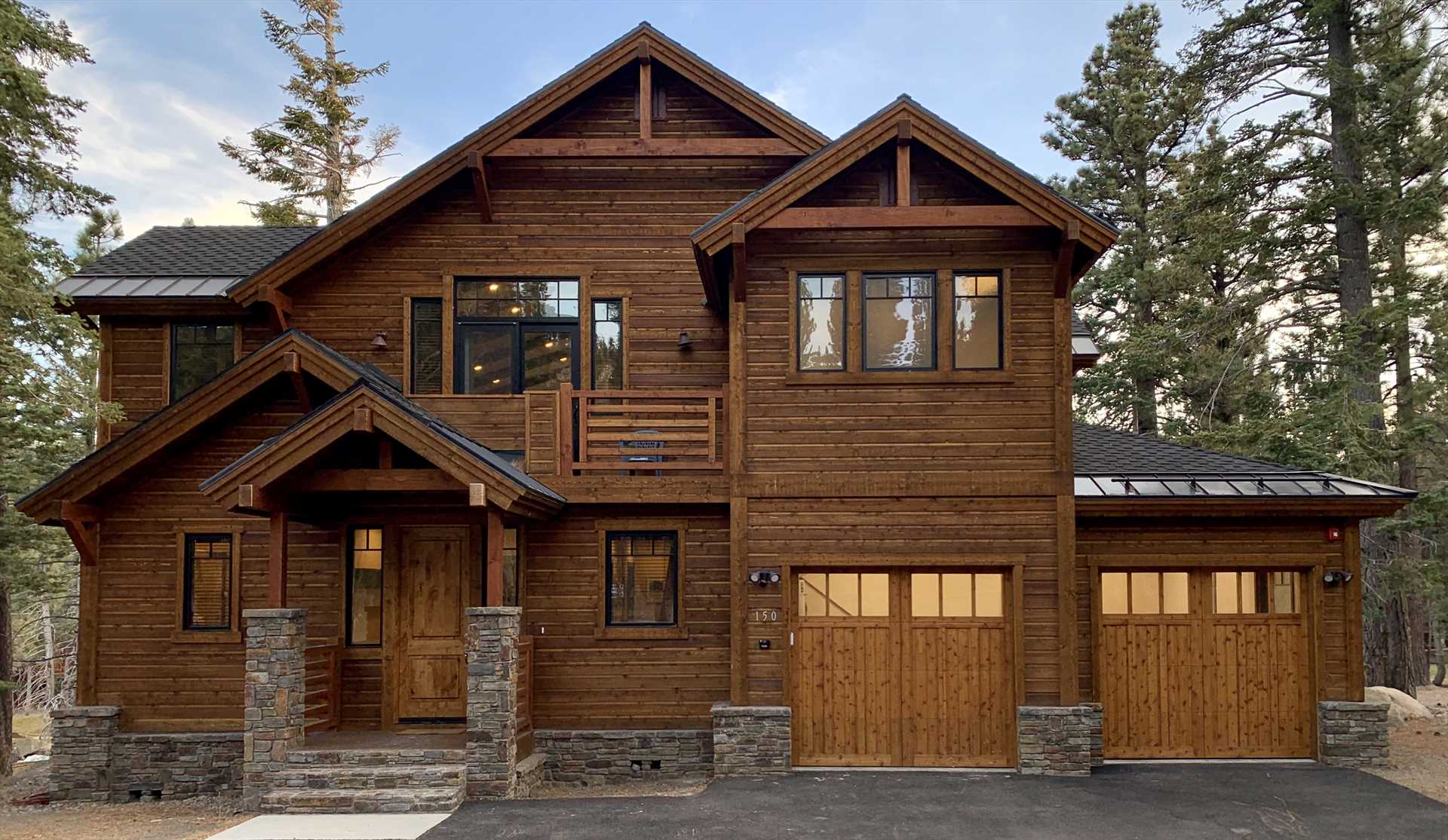 As of today, the Mammoth Lakes real estate market has 119 condos, 45 homes and 34 vacant land listings. Activity both around town and in the real estate market continues to be quite busy. During the past 6 days, a total of 26 properties went under contract. There was a total of 33 new listings that hit the market leading up to the 4th of July weekend. Last week's inventory count was 114 condos, 43 homes and 34 vacant land listings, which shows the strong demand considering the number of new listings the past few days. Most of the new listings during the past week were condos. This sector of the real estate market has the most demand at present. Homes that are priced below $1 Million and priced around market value in desirable areas within Mammoth seem to go quickly as well. The higher end homes priced above $1.5 Million are not in demand at the moment. It appears that most buyers are looking for the opportunity to generate rental income to help offset their costs of ownership and since most homes are located within "residential" zoned areas, you cannot rent them on a short term basis, but with a minimum of 30 days at a time. There are very few neighborhoods that are zoned "resort" and can be rented out nightly. Because of this, homes located within neighborhoods like Gray Bear and Graystone are in high demand and sell quickly when they do hit the market. There was a new listing at Gray Bear a couple of weeks ago which listed higher than the last property that sold in this neighborhood just under a year ago and went under contract with a list price of $1,765,000 within 48 hours of listing.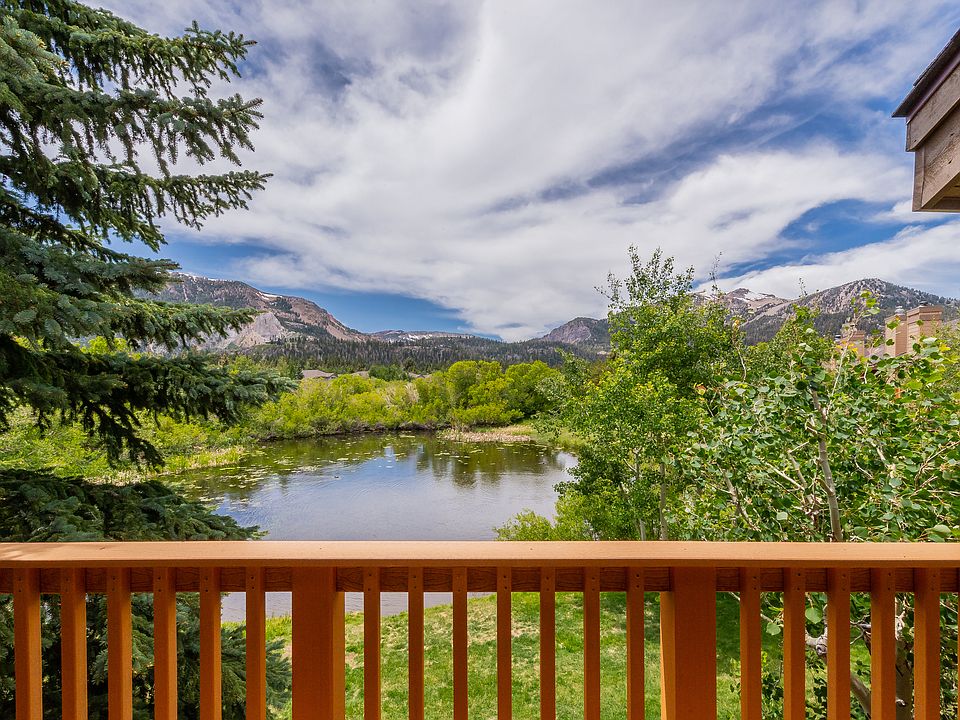 Sellers seem to be well aware of the increased demand in the market for condos. It is hard not to notice that some condos are listing well over the last comparable closed sales, and some as much as $129,000 over the most recent closed sale at the complex. There was a Summit two bedroom and loft, two bath unit that listed in the "Grand" building at $599,000 with some interior upgrades, but mostly in original condition. The seller received a great offer within 24 hours of listing, which was well over the last comparable sale in November of 2019, and didn't want to respond to the offer. While there is demand and prices are increasing, buyers are still cautiously aware of "over paying" for a property that appears to be grossly overpriced within some developments around town. The meadow area and specifically Snowcreek Condos are in very high demand for all floor plans. Anything with a pond, stream and/or view setting sell quickly. An example would be 232 Solitude, which is a 2 & loft, 2 bath interior unit in original condition, but with a spectacular view of the Sherwins and overlooking a pond at the perimeter of the meadow. This unit listed for $630,000 (well above comparable sales for the exact same floor plan in phase 2) and went under contract with multiple offers within one week of listing. The common thread of what buyers are looking for in this market are views, setting and lots of natural light, and they are willing to pay more for something that fits these criteria at the Snowcreek development.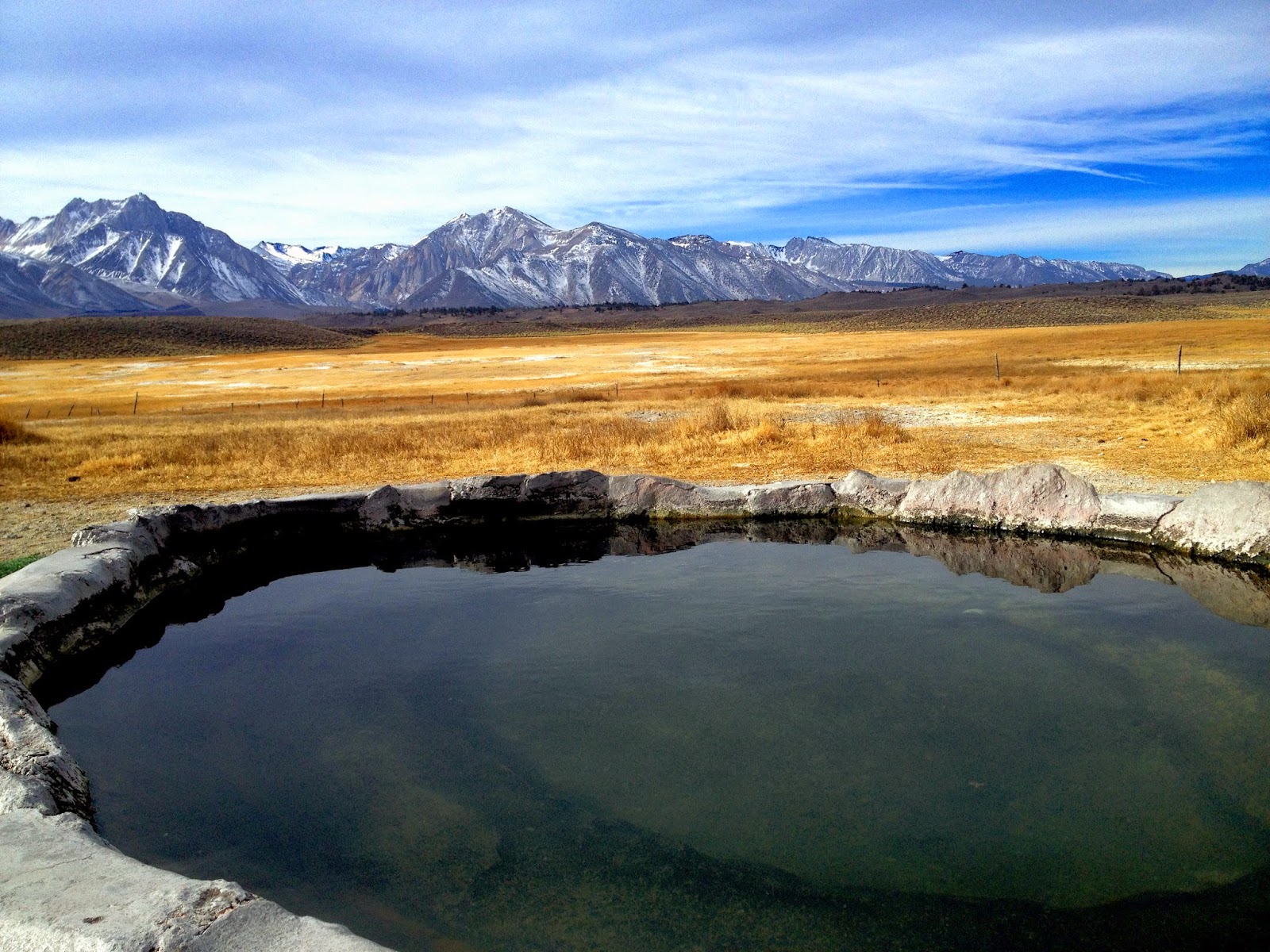 Other properties which buyers are inquiring about in volume are outlying areas like Virginia Lakes, Mono City area, Swall Meadows, etc. Any homes that are situated on large lots that provide a buffer from neighboring properties are of interest to potential buyers. I've had many buyers who already own condos in Mammoth tell me that they plan to upgrade into a house and spend more time here. Now that many people are finding themselves as "geographically free" with their work situation, they are reevaluating spending most of their time in urban areas vs. rural areas with less congestion, population, and crime. Although Mammoth is definitely a rural area with almost no crime to speak of, it is becoming more and more crowded in the recent past. Seems that everyone has the same idea of escaping the city and heading to the Eastern Sierra. Although the 4th of July did not have any events or fireworks, there seemed to be record crowds in town. Everyone was trying to carve out a piece of the area to spend the afternoon or evening in the outdoors. Driving out on Benton Crossing Road there was an impressive number of cars driving out to the hot tubs, which can only accommodate a few people at a time. Others who drove down to Red's Meadow early in the morning noticed what appeared to be hundreds of cars "bumper to bumper" lined up all the way to the main lodge area waiting to get past the guard shack to enter the valley floor by early afternoon. Since the buses have not been running, the National Park Service is allowing cars to drive down until the parking lots are at capacity.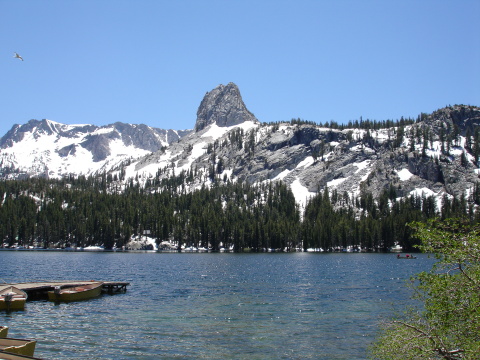 The tourism numbers for the 4th of July weekend were at 80% for condos, hotels, and motels, but this figure did not include all of the campgrounds (which were full) and all of the properties with homeowners in town as well. Out of the 20 years I've lived here, I would have to say that this was the busiest 4th of July I have ever seen in Mammoth. Some people commented that "Mammoth simply isn't laid out to handle these kinds of crowds". The Lakes basin was bumper to bumper as well with cars parked everywhere, including illegally around the Tamarack Lodge resort area. It was very crowded for people trying to fish and/or enjoy the outdoors.
Mammoth Lakes is a town that is only 4 square miles and because of this, very large crowds are easily felt. So, the question is, "will this type of increased tourism last?". Since the beaches were closed in Southern California for the 4th of July weekend, it might have contributed to the high-density crowds. However, I personally think that being in nature and fleeing urban areas will be a growing trend in the future. I came across an article that talked about the tech industry in the Bay area leaving to seek out rural areas to live. The new "work from home" business model is creating a higher inventory of rental properties available in the San Francisco area, which is now driving prices down in the rental market. One example showed a typical 1-bedroom apartment that rented for $3,700 per month now available to rent for $3,200 per month. That is a substantial drop in rent. Further reductions in rental dwelling units seem highly likely in the future for various urban areas.
So, how does this impact real estate property values in Mammoth going forward? When you have high demand, limited inventory and a unique and beautiful geographical area like Mammoth, there is only so much to go around. This will likely drive prices up higher and higher in the coming years. I have many buyers asking if there are any pre-foreclosures and hoping for a deal. It would be hard to imagine any severe price discounts when you factor in that people are making multiple offers on desirable properties that are listing significantly higher than the recent comps.
Although there are many excited buyers looking to acquire property in Mammoth, there are also many who are quite skeptical about embarking in a purchase due to the current state of the economy and the many unknowns looming in the future. At present, unemployment levels are still very high and the recovery to pre-COVID-19 levels seem as though they could be a long way off leaving the economic future picture cloudy and uncertain. However, as mentioned above, there still seems to be enough demand for property in Mammoth to counterbalance those who are skeptical and concerned about the economic outlook.
As Oprah Winfrey once said: "The biggest adventure you can take is to live the life of your dreams."
If you would like to request more information on any listings available or to schedule a showing appointment, feel free to contact me directly.
Thank you for reading!
Verena Robinson, Broker/Owner
CA DRE 01512209
Mammoth Lakes Resort Realty
(760) 924-8521 office land line (no text messages)
verena@mammothlakesresortrealty.com