Mammoth Lakes Real Estate Market Conditions and In-Depth 2022 Sales Analysis
Posted by Verena Robinson on Tuesday, January 10, 2023 at 3:15:08 PM
By Verena Robinson / January 10, 2023
Comment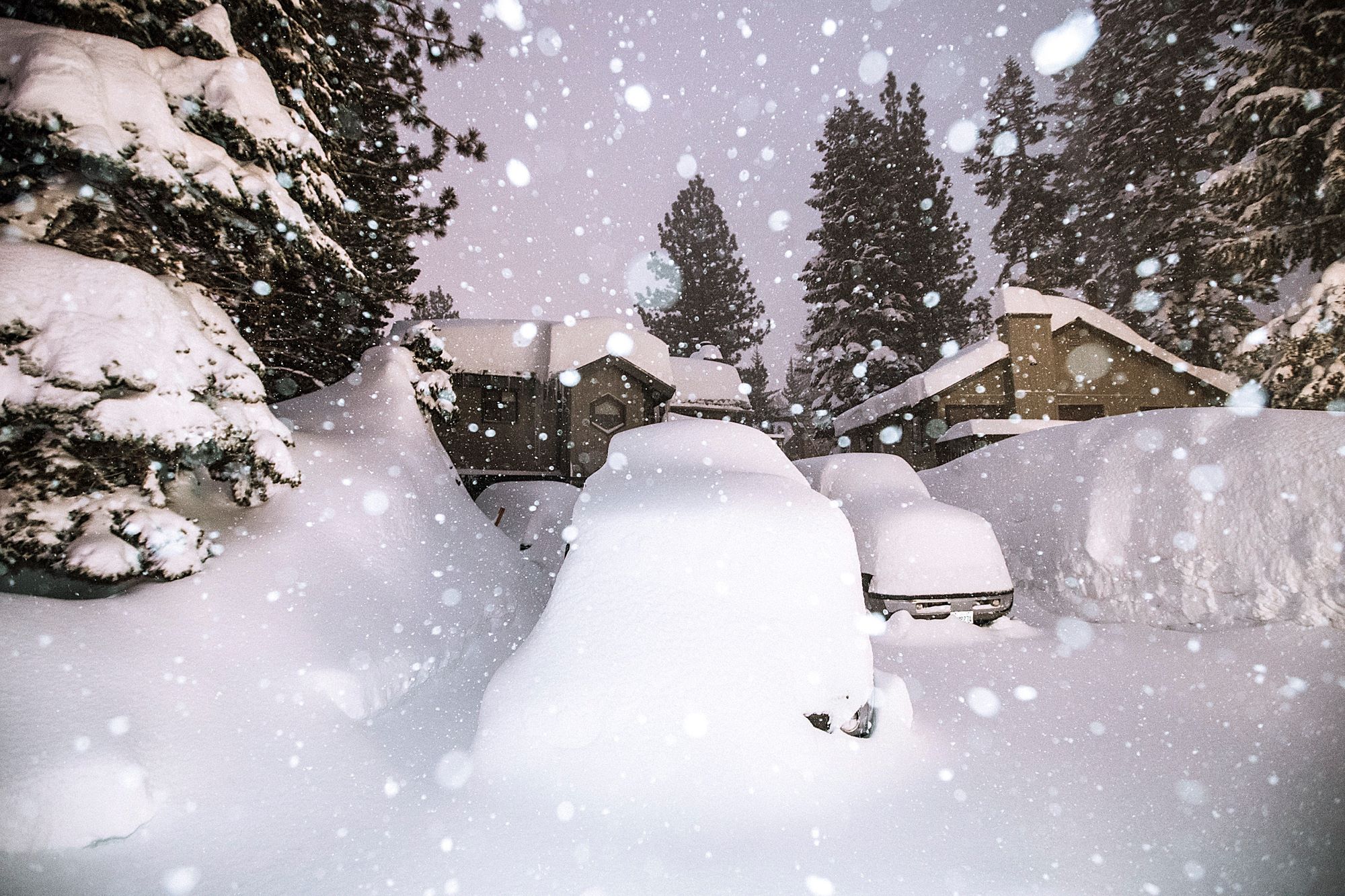 Snow, Snow, and More Snow
First and foremost, Happy New Year! Mammoth Lakes has been hit with a parade of storms over the past couple of weeks that have dropped more snow than the Town and Mountain know what to do with. The roads have been difficult to navigate with the intense crowds in town during such a powerful storm cycle. The ski area has had a hard time keeping up with digging out chairs, de-icing chairs and doing avalanche control. Most of the Mountain has been closed with only a limited number of lifts in operation over the past week. However, it is great news for the much-needed snow pack, which should alleviate some of the severe drought conditions California has been experiencing the past few years. As of today, January 10, 2023, Mammoth Mountain ski area now has a total of 310" for the season. A normal season could expect to see around 400" of snow. Keep in mind that last season the Mountain received only a total of 244.5" for the entire season in which half of that total was received during the big December 2021/January 2022 storm. So, we are way ahead for the season considering it is only early January. The highest snow total on record going back to the 1969/1970 season was during the 2016-2017 season with 617" of snow (51 feet of snow). After this current storm clears out tomorrow which is expected to drop another two feet by this evening, a few more small storms are on the horizon, but will be measured in inches, not feet. This will give Mammoth Lakes locals and homeowners a chance to dig out their properties and enjoy some of those great skiing conditions with upper mountain coverage that hasn't been skiable in quite a while!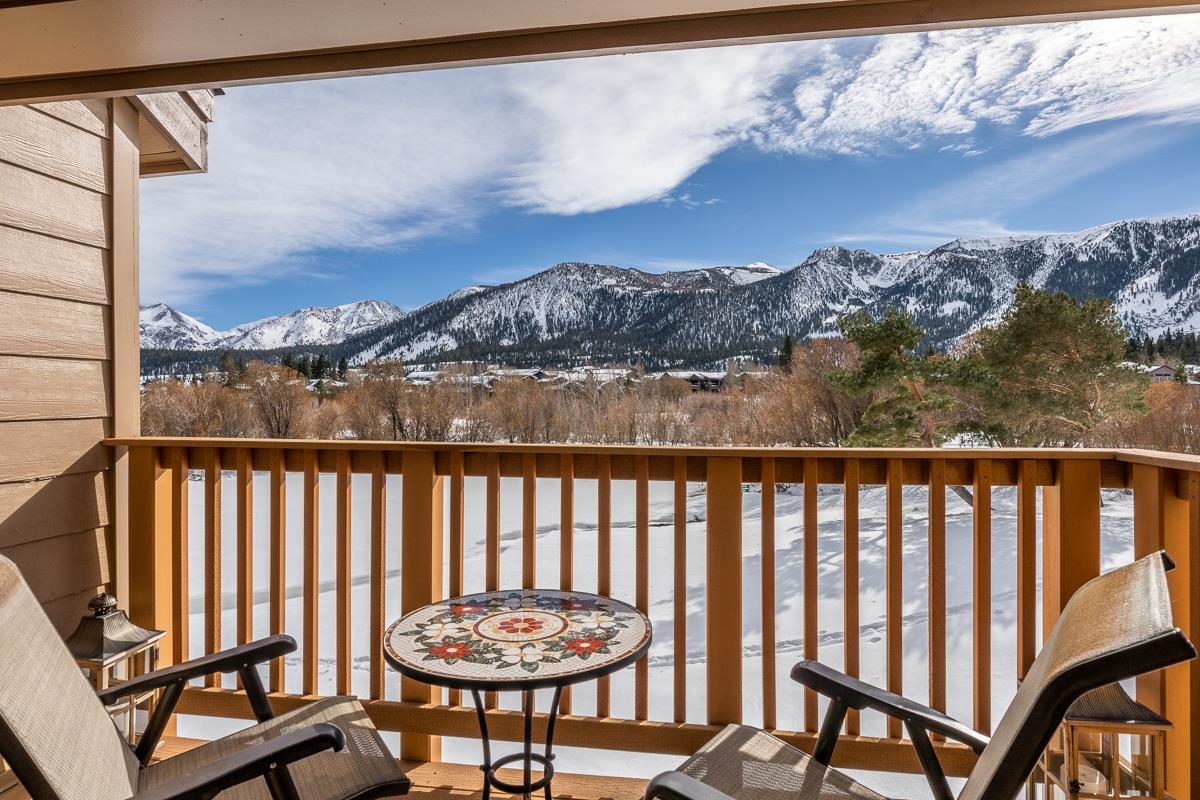 Mammoth Lakes Inventory Levels, Market Conditions & Rising Interest Rates
As of today, January 10, 2023, the Mammoth Lakes Real Estate market inventory has a total of 35 condos, 11 homes, and 7 vacant land listings within Mammoth proper. These numbers have been staying relatively consistent for the past several weeks. There haven't been many new listings to speak of and properties are sitting on the market without price reductions (or very minimal reductions), which isn't appealing to buyers. Very few properties are going under contract. Over the Christmas/New Year's holiday period I figured that the two meadow-backing Snowcreek townhomes with spectacular views would have sold, or the Mammoth Green #201 upstairs 2-bedroom corner unit that is steps to Eagle Express, along with a few other highly desirable condos still sitting on the market. It was surprising to see a Courchevel 2-bedrom, 2-bath unit with a private one-car garage sell for $126,000 over the asking. This unit closed escrow on December 29, 2022, listed for $749,000, and sold for $875,000 (all cash) in a fierce bidding war. This type of activity is non-existent anymore and unique given the state of the slowing real estate market as a whole and outlook of the economy. The consensus from buyers I have been speaking with is that they are tempted to buy now but are very reluctant for the reasons stated above. With softening prices, it can't feel good for those buyers who jumped in with both feet during the first quarter of 2022 into the price wars, which brought prices up to around $1,000 PSF on average in some of Mammoth's resort areas. However, it is easy to get caught up in the moment and feeling left out or missing out with prices seemingly increasing to no end. When the market turns, it turns fast. This is something I have learned in the boom-and-bust cycle of this very delicate resort market throughout my career.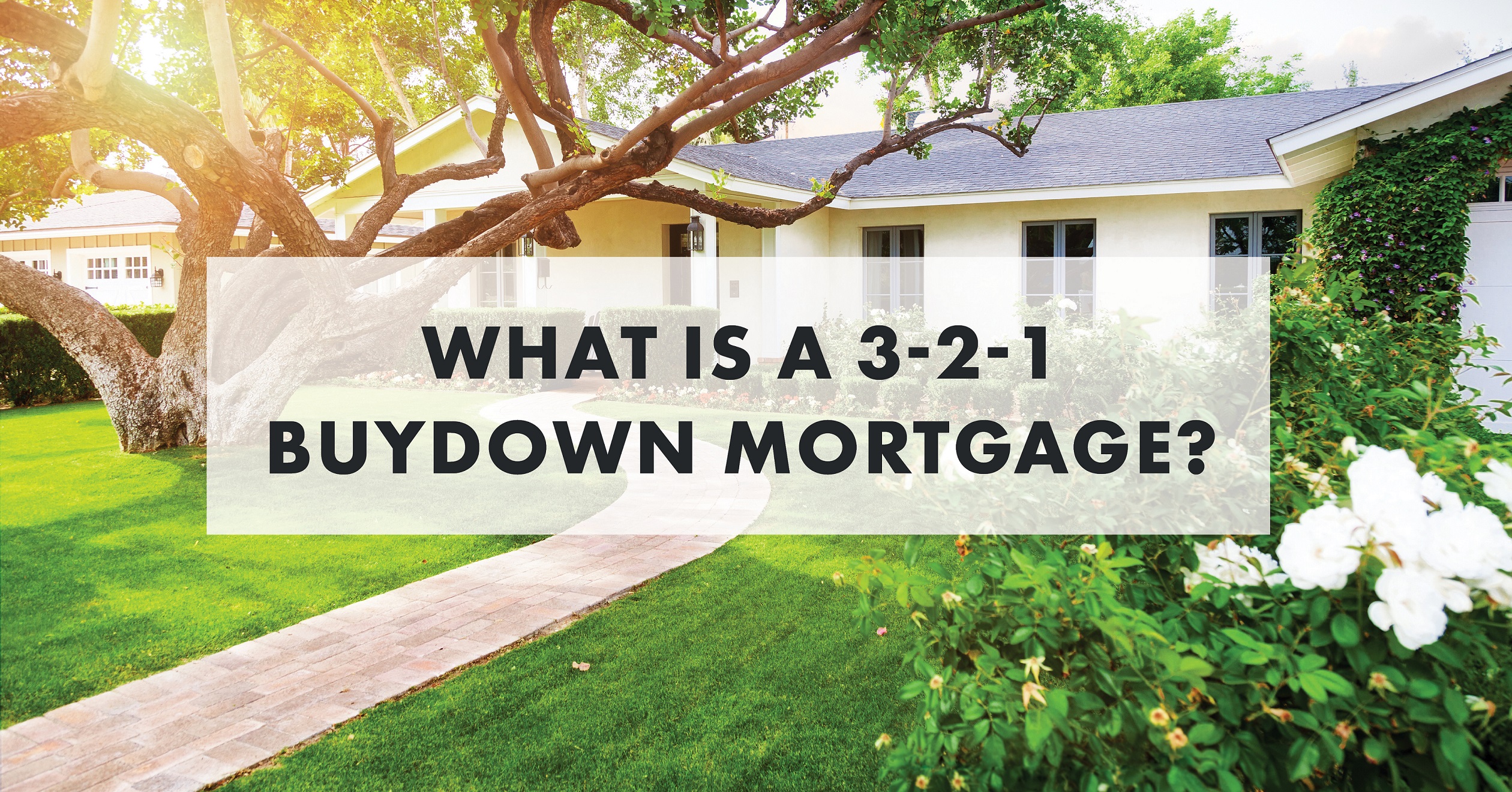 Mortgage Buy Downs
With interest rates hovering around 7% (in Mammoth) for a 30-year fixed rate mortgage, buyers have begun to explore creative ways of lowering their monthly interest rate by "buying down the interest rate". It is called a "Mortgage Buy Down" and allows buyers to pay a lower interest rate during the first few years of the loan. This is typically provided by the seller or builder, who contribute to an escrow account, which subsidizes the loan for the first few years. As an example, in a 2-1 buy-down, the buyer will save on interest for the first two years but pay for the full interest rate on the third year at the time of signing. This is occurring more frequently in Mammoth since interest rates have gone up so drastically. One of the local real estate agents shared with me that a few of her recent transactions involved a mortgage buy down, in which the seller raised the price of the property by the amount of the rate buy down and then credited the buyer in escrow to pay the lender. In turn, this facilitates the buyer to purchase the home they want and the seller to sell the property. However, this is only a short-term solution as the full interest rate will revert back a few years later and only beneficial if interest rates stay steady or keep increasing. If rates go down in the near future, then the mortgagee has the option to refinance at a lower rate. It is a solution for some, but not all, especially on a discretionary purchase like a second home. This makes more sense for a primary residence that a buyer would intend to keep for many, many years.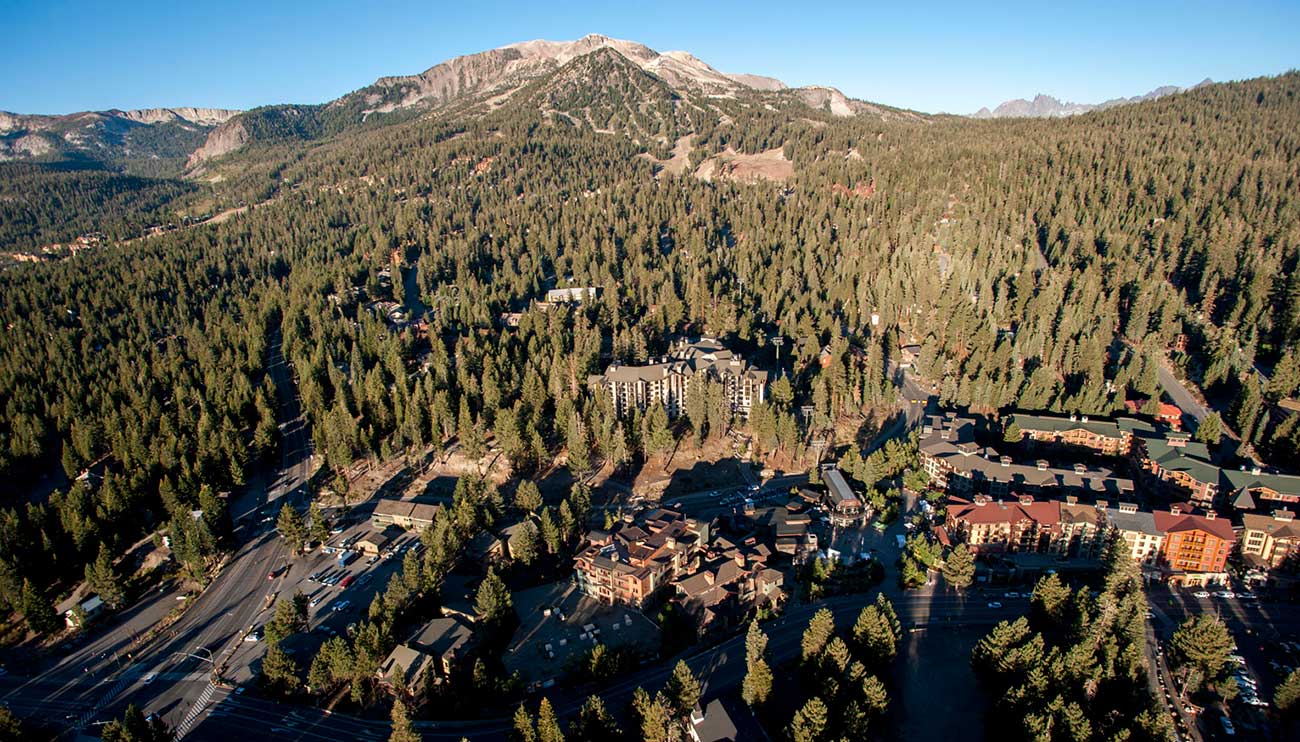 Condo & Home Sales Data & Percentage Drop in Property Values
The pandemic brought unprecedented sales activity to the real estate market across the country. During 2020 and 2021, the Mammoth Lakes Real Estate market experienced a surge in inventory, followed by insatiable demand which resulted in a shortage of inventory. There weren't enough homes on the market to get a clear picture of the average selling price per home, so I will focus on condo sales. Going back to our "normal" real estate market in Mammoth pre-pandemic up to 2022, below is a list of the number of condo sales from 2017 to 2022:
2017: 407 closed condo sales
2018: 354 closed condo sales
2019: 388 closed condo sales
2020: 442 closed condo sales
2021: 462 closed condo sales
2022: 335 closed condo sales
Let's take a look at the first and last quarter of 2022, which is where the biggest changes occurred. From January 1st to March 31st, 2022, there was a total of 94 closed condo sales with an average of 70 days on market, an average selling price of $864,924, and a total sales volume of $81,302,935, which represents $1,681,937 over the asking on the total list price volume.
From October 1, 2022 – December 31, 2022 there was a total of 64 closed condo sales, down 32% from the first quarter of the year in sales volume. The Average days on market was 106, average selling price was $773,261 (down 10.5% from first quarter peak of market closed sales volume), and total closed sales volume was $49,488,713. The total closed sales volume was $1,254,683 under the total list price volume for the condo sector.
Single family home sales between January 1st – March 31st, 2022 were 27 in total with 88 average days on market, average selling price of $1,576,203 and total sales volume of $42,557,500. The total sales volume figure was $975,524 under the total list price volume.
From October 1st through December 31st, 2022 there was a total of 16 closed single family home sales with 154 average days on market, an average selling price of $1,193,750 with a total sales volume of $19,100,000. The total closed sales volume was $877,999 under the total list price volume. These numbers do not portray an accurate picture between first quarter of the year and last quarter due to extremely low inventory and not enough homes to provide an accurate sample. One can get an overall picture of the market in the condo sales analysis above due to the high numbers of transactions. In conclusion, the condo real estate market values have come down approximately 10.5% from the first quarter of 2022.
As interest rates begin to come down or stabilize later this year (we hope), there will likely be a surge of activity in buyer interest. Many buyers have been patiently waiting along the sidelines who watched prices spiral out of control during the pandemic years in hopes that there would be a price correction in the future. With lower prices and eventually lower interest rates, this coming summer could see buyers returning to the market. Mammoth has never been so popular and seems that tourism continues to rise making a condo purchase a great opportunity to have a place in Mammoth and offset costs of ownership with lucrative rental income.
If you would like to schedule a property showing or request additional information about any real estate listings or new developments that are coming or currently under construction, feel free to contact me directly.
Thanks for reading.
Verena Robinson, Broker/Owner
CA DRE 01512209
Mammoth Lakes Resort Realty
760-924-8521 office direct
verena@mammothlakesresortrealty.com