Mammoth Lakes Real Estate Market Trends August 29, 2018
Posted by Verena Robinson on Wednesday, August 29, 2018 at 5:40 PM
By Verena Robinson / August 29, 2018
Comment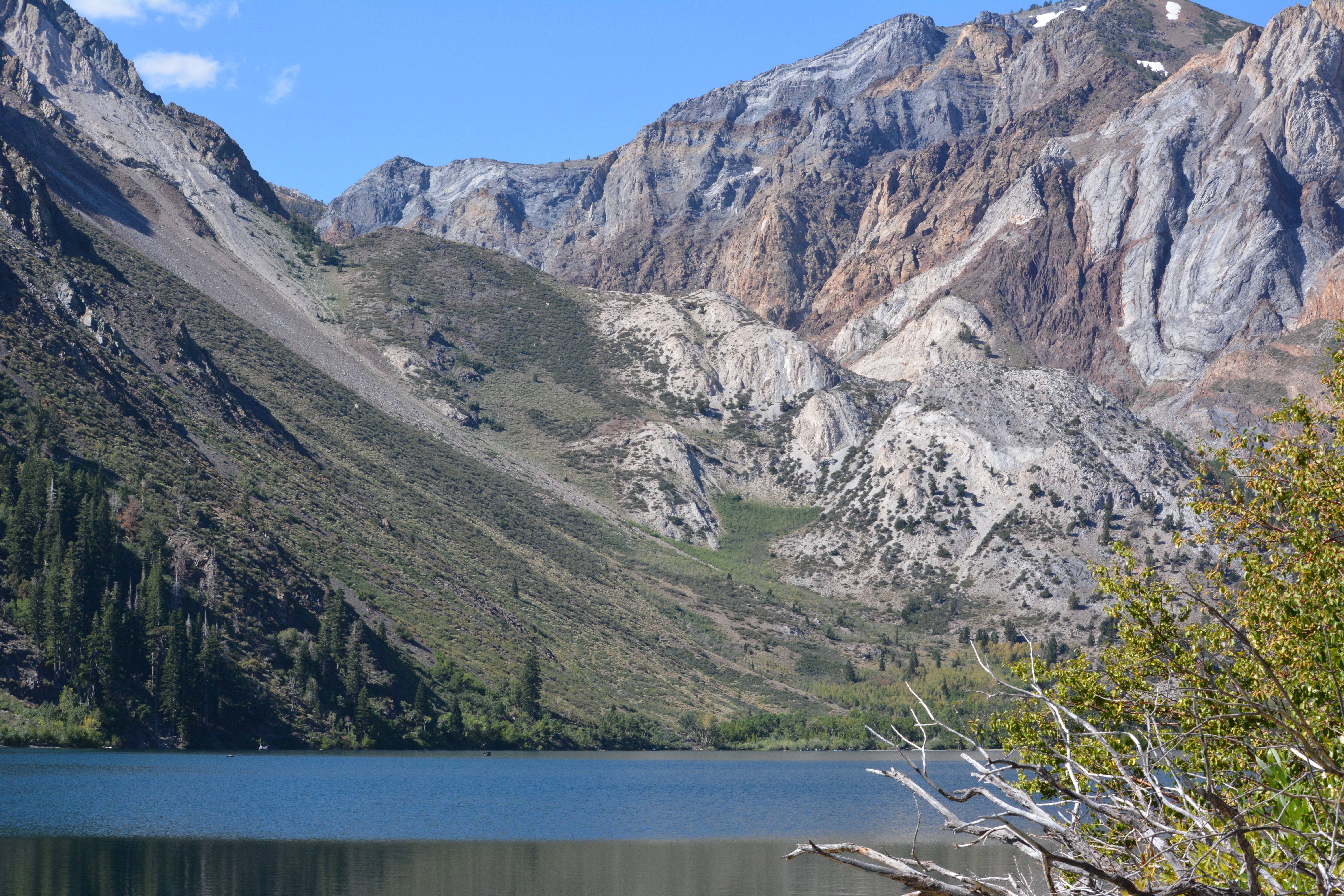 As we approach Labor Day weekend, the unofficial end of summer in Mammoth Lakes, it's hard to believe how quickly it went by. This summer started off warmer than usual on or around June 1st and stayed very warm throughout the subsequent weeks. The fires that burned in the vicinity brought unwanted smoke into the Town of Mammoth Lakes, which made outdoor activity difficult for extended periods of time. However, tourism remained strong and healthy this summer, which seems to be the new "norm". The temporary Yosemite park closure, due to fire threats, also brought many first-time visitors to Mammoth as a result. With added recreational options such as stand up paddle boarding rentals, E Bike rentals, kayak rentals and a variety of other activities, this mountain resort was teeming with activity and happy campers.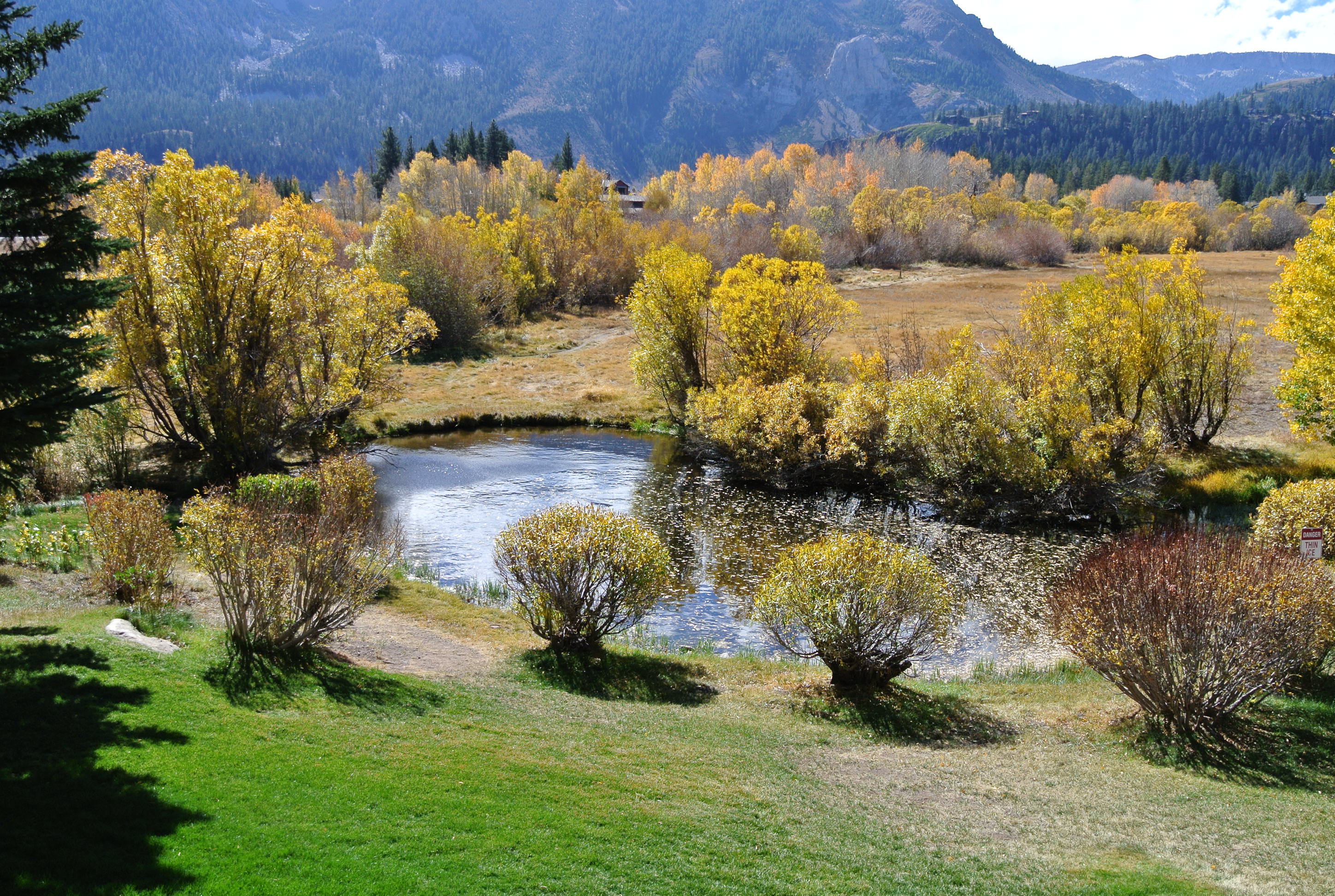 Typically, the fall like temperatures begin around the first week of September, followed by a few bursts of "Indian summer" warmer temperature, which can occur in October. We should begin to see the first traces of fall colors in the next couple of weeks. As we begin the transition into fall, the excitement of ski season around the corner is evident. This is the time of year when slope side or ski in, ski out properties become more popular. This is also the time of year when people wonder what kind of a season we may have in terms of precipitation and snowfall. More than ever, it's anyone's guess as to how much snow Mammoth will get. Normal would be nice and anything more would be a bonus. Coming into the first "Ikon" ski pass season, it will be interesting to see if it brings significant added winter tourism as a result.

Construction of the "Grocery Outlet" store is well underway, which is located across from where the old Charthouse was situated, now home of "Bleu Hand Crafted Foods and Restaurant". I've always wished for a Trader Joes in town, which would probably do very well year-round, but their corporate department looks at full-time residents vs. transient numbers, so Mammoth will not be on their radar (ever). The closest thing to Trader Joes here in town is the Sierra Sundance Whole Foods store, which has expanded in size and is located in the Rite Aid shopping center.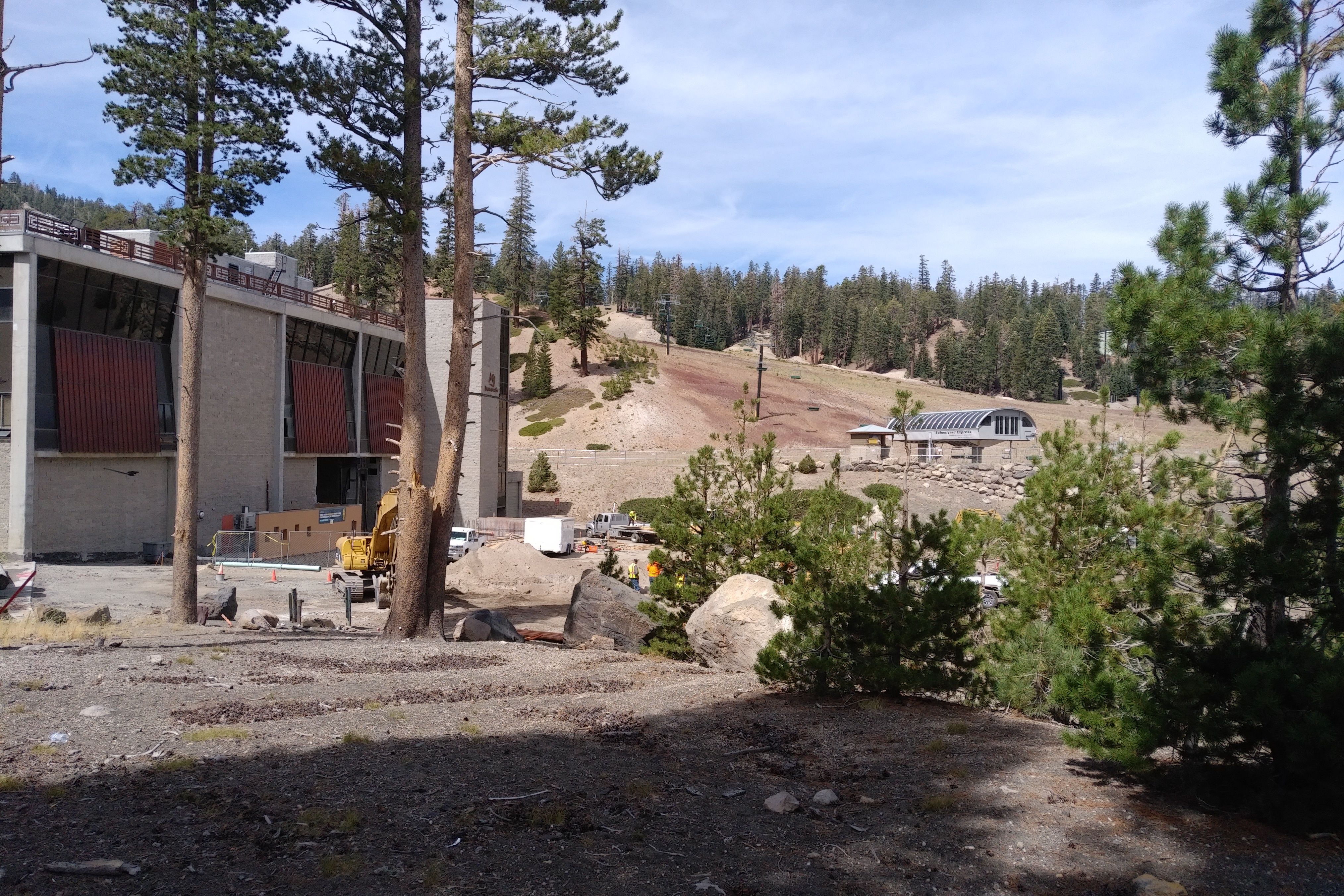 Construction can also be seen in various parts of town ranging from Canyon Lodge improvements to the construction of single family homes to condo developments like Mountainside next to Canyon Lodge and the Hillside Highlands luxury development next to the Village at Mammoth. The Mountainside townhome development located between Snowbird and 1849 condos across the street from Canyon Lodge is slated for completion around spring/summer of 2019. The 16 townhomes range in price between $1,065,000 up to $1,215,000, offer private garages, and spacious floor plans with a Craftsman style architecture. These have been quite popular. All of them sold out months ago.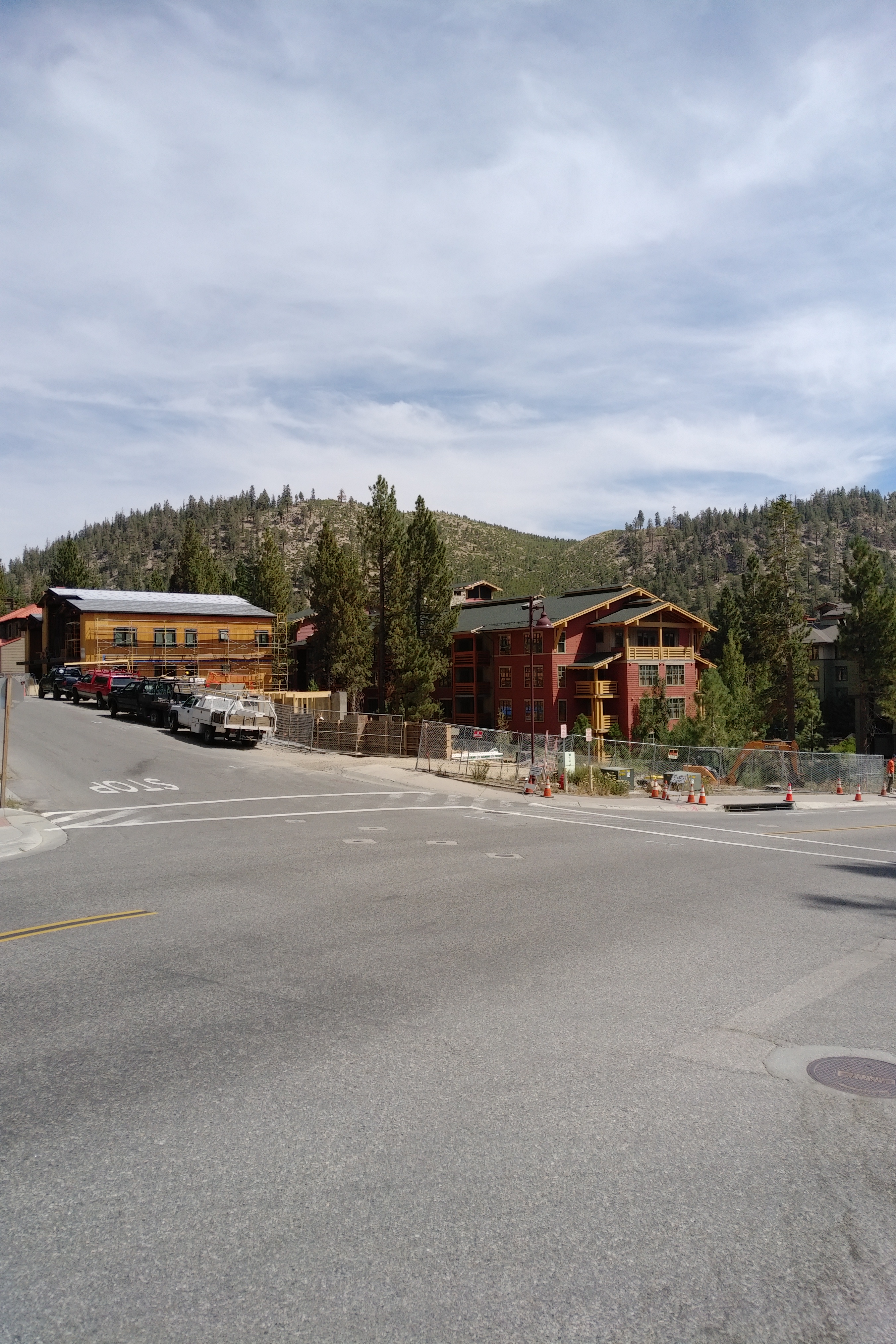 The Hillside Highlands luxury development located next to the Village at Mammoth is also well underway. This exclusive and ultra-luxurious complex will feature three townhomes in each of the three buildings. These units will not be offered for sale anytime in the near future, but will strictly be offered as luxury rentals. Mammoth has been in need of a luxury development like this next to the Village for some time, and the owner probably won't have any problem filling the calendar with reservations once complete. So far, the projected dates of completion are as follows: 150 Hillside Drive should be spring of 2019, 130 Hillside Drive - spring of 2020, and 110 Canyon Drive - winter of 2020. These completion dates are "weather permitting". This development is being built and designed by the Stonegate luxury townhomes builders and architect, but will offer amenities such as private elevators up to each townhome, hot tubs on each deck, and a more "mountain modern" concept.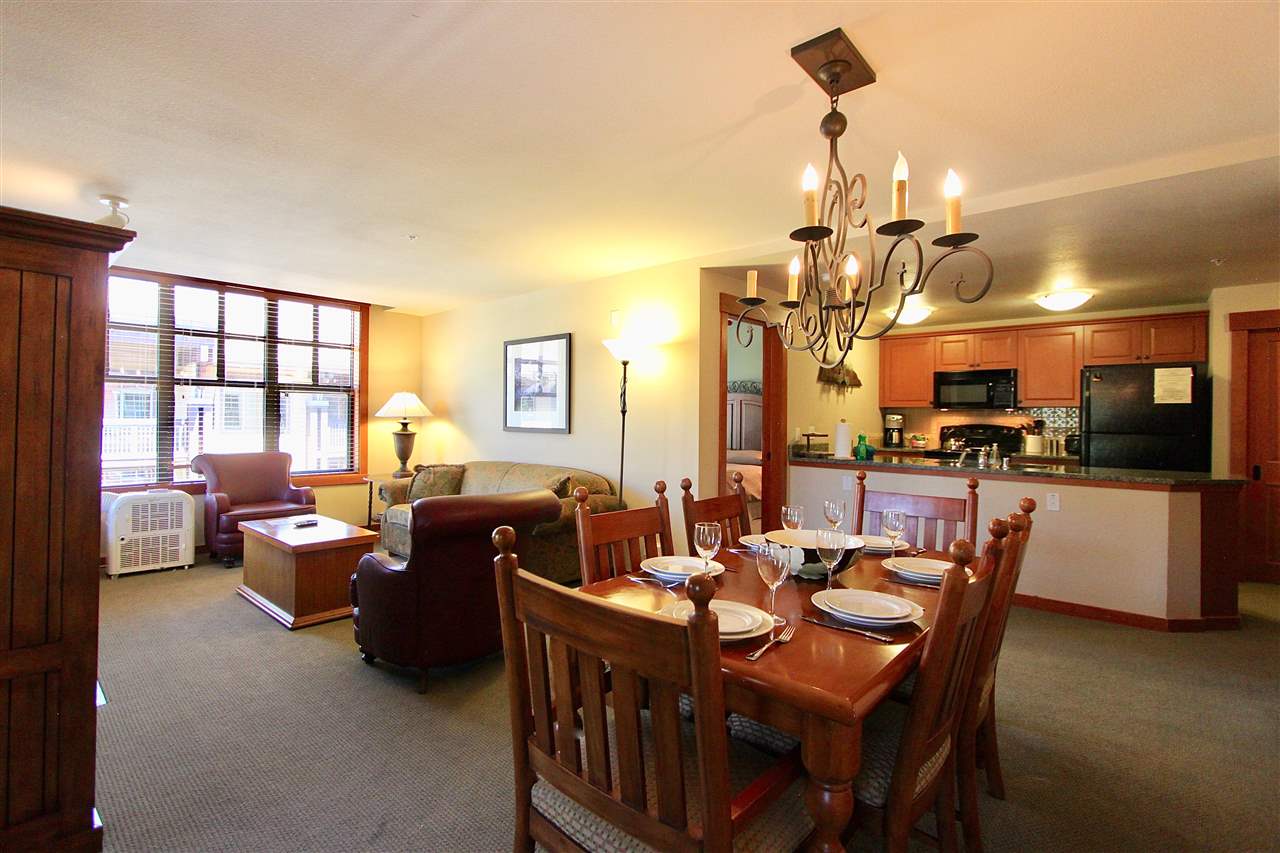 As of today, August 29, 2018, we have a total of 122 condos, 59 homes and 58 lots on the market. Last year at this time, we had 83 condos, 59 homes and 47 lots on the market. We have exactly the same number of homes on the market as we did this time last year, but the condo inventory has suddenly exploded. Perhaps property values have increased enough for property owners who were "upside down", and held on as long as they could, to now take advantage of the higher property values and minimize financial losses. For those who have owned many years, the noticeable increase in values could provide an opportunity to cash out now rather than later. Interest rates are on the rise and should continue to increase. This may or may not play into the higher inventory of condos on the market, but the shrewd investor always wonders if it will pull property values down. Although many of the condo purchases are financed, there are also several purchases which are made in cash. This is true of developments like the Village at Mammoth and the Westin Monache. Due to the "condo hotel" classification, there are very few lenders who can loan for these types of properties, but that hasn't slowed demand lately. What could be driving the significant increase in prices for the 2-bedroom Village condos? About a year and half ago, you could buy a 2-bedroom at the Village for around $450K. Today, they are selling for $650,000++. If I had to take a wild guess, I would say that people are willing to pay more to be located within the Village rather than on the outskirts. You can't beat the convenience of access to the Village Gondola in the winter, shopping, dining, year-round events, and underground parking. Everything is there without having to drive if you choose not to.

After many years of a stagnant real estate market in Mammoth Lakes, the last couple of years have brought about a refreshing upward trend in property values. However, prices are still very reasonable for most condos and homes. With the increase in inventory, this is could be a great time to look for real estate opportunities in Mammoth. The change of ownership has Mammoth's future looking brighter than it has in a long time.

Thanks for reading.

Verena Robinson, Broker/Owner
CA DRE 01512209
Mammoth Lakes Resort Realty
760.924.8521 office land line (no text messages)
verena@mammothlakesresortrealty.com