Mammoth Real Estate Buyer & Seller Standoff
Posted by Verena Robinson on Thursday, May 4, 2023 at 5:21:50 PM
By Verena Robinson / May 4, 2023
Comment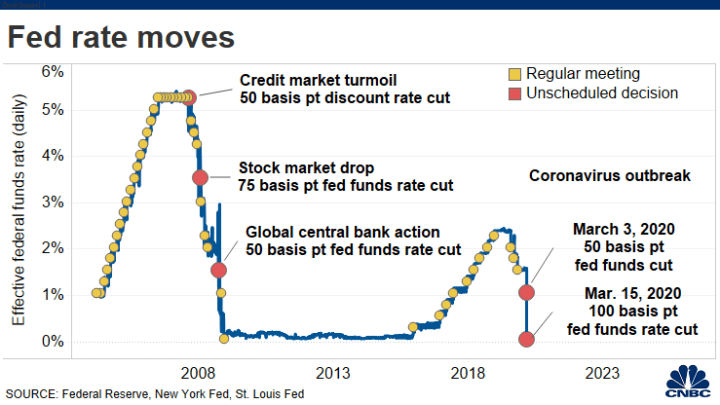 How did we get here?
When we review the past few years and where we are today, it is incredible how much things have changed on so many levels. The real estate market and how people view real estate holdings is the most noticeable change post-pandemic. Who would have thought when the country was under lockdown beginning March of 2020 that real estate values would end up doubling or tripling over the next few years? In an effort to combat an inevitable slump in the economy, the Federal Funds rate was lowered to 0% to 0.25% on March 16, 2020. This brought interest rates down to historically low levels which helped a much larger buyer pool to qualify for a second home purchase. In Mammoth, the noticeable level of buying interest began in May and June of 2020, with unprecedented demand in 2021 when seemingly every new listing had multiple offers that drove prices way over the asking. People just decided that they had to have a second, third, fourth or fifth home and with Mammoth being only a 5-hour relatively easy drive from Los Angeles, "the Mountains were calling" more than ever. The need to get out of the city and the very strict lockdowns put Mammoth on everyone's radar. Although Mammoth started becoming popular with the advent of the Ikon pass, the pandemic put Mammoth on the map, which has undeniably changed the area forever. It appears that people have to have a piece of the mountains in their real estate holdings now more than ever. The pandemic buying frenzy continued through summer of 2022, which coincided with the interest rate hikes.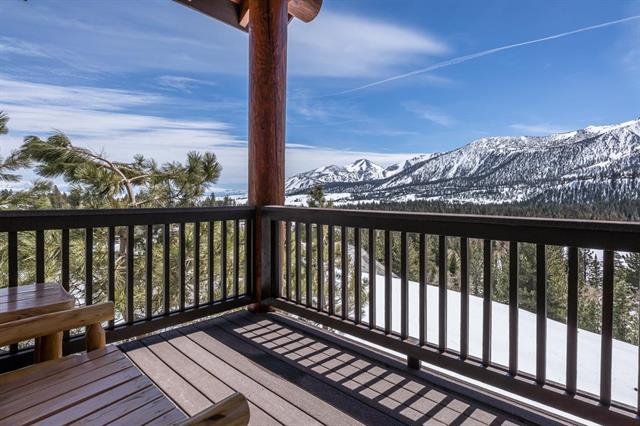 Tight inventory and high prices
Many buyers who were patiently waiting for the pandemic crazed buying frenzy to end in anticipation of prices falling when things cooled off, continue to wait… We are all creatures of habit, tend to find safety in numbers, and eventually grow tired of what we once had to have. For this reason, research points towards a 5 to 6-year turnover for vacation property and/or second home ownership. Given the amount of turnover which occurred in Mammoth during the pandemic years, I would estimate that higher inventory levels could return starting as early as 2026 and onwards. However, there are many property owners in Mammoth who have held onto their properties for several years and in some cases, there are still original owners out there…. Some properties become legacy properties and stay in the family for decades, but in the end we all decide to sell sooner or later. It is surprising to see that with the current state of this country and economic downward spiral taking place that more property owners are not interested in selling at any price. Prices continue to remain very high and are even rising in some specific developments or locations. Ski in, ski out properties are going for historically high premiums. Only one Eagle Run ski in, ski out condo has listed since December 2020. With a list price of $1,089,000, the recent new listing (now under contract) saw overwhelming demand. This condo had amazing views and was an upstairs unit with no one above, but was located at the southern end of the complex furthest from the ski slope. The last two-bedroom closed sale at Eagle Run was on October 16, 2020 for $630,000. Since the new listing went under contract so quickly (and with a lot of interest), figure it went close to the asking. This represents a 73% increase in price over the last model match sale at the complex less than 2.5 years ago. One of the most requested types of properties I am hearing from potential buyers lately is "ski in, ski out". There are currently none on the market and they rarely list anymore. Parking has become a real issue at the ski lodges. No one really wants to ride the bus full of people after coming out of the COVID era, so anything walkable to or at the ski slopes will be in high demand going forward.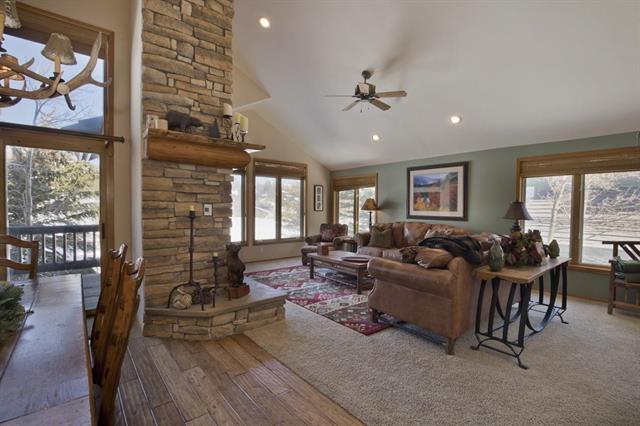 Utility and upgrades sell for a premium with STRs
Other types of popular properties are ones with ample room, garages, at the amenities, remodeled, desirable views and setting, and ability to generate short term rental income. The Snowcreek V townhomes with 4 bedrooms and attached 2-car garages are seemingly increasing slightly in value with higher list prices and relatively short days on market. There is a Mammoth Gateway Village townhouse with a list price of $1,425,000 that went under contract recently. It was surprising to see it go into escrow without any previous price reductions and a relatively long time on the market. The most recent closed sale at Mammoth Gateway Village was in August of 2021 with a sales price of $988,000. If this condo sells near the list price of $1,425,000, this would equate to roughly a 44% increase. Another astonishing pending sale is an upgraded and small 2 & loft with 1,179 SF at Sierra Manors (across the street from where the Charthouse restaurant used to be located on Old Mammoth Road). This unit originally listed for $700,000 (which I thought was insane) and was then increased to $750,000. It will most likely close at the asking price after being on the market for 318 days… The last comparable model match at Sierra Manors sold on November 8, 2020 for $420,000.
Where are the normal inventory patterns?
At the moment, there are only 30 condos, 10 houses and 4 vacant land listings on the market. These inventory counts are incredibly low for this time of year. Mid-April, after both Canyon and Eagle ski lodges close for the season, we could expect to see several new listings come on the market. We've seen just a few listings trickle onto the market here and there, but not what would be considered normal for this time of year. And with still near historical high prices, this should entice some long-time property owners to sell. Despite limited inventory and selection along with rising interest rates, some buyers are approaching a purchase during these uncertain times as "life is in session". It is a quality-of-life purchase that cannot wait for things to get better and some are tired of waiting. For a few buyers, if a property seems to fit most of their criteria, they are taking the plunge with the intention of refinancing at a lower rate down the road.
Buyer and seller standoff
However, there are other buyers out there who refuse to pay the higher prices due to fears of recession, more bank failures, inflation, and general uncertainty of where our country is headed (which isn't looking good). This creates the "Buyer and Seller Standoff" with an attitude of "Don't need to sell and don't need to buy". This could prove to be a disappointing year for both buyers and sellers. Some sellers will not be getting the high prices of 2021 and buyers are not going to get the kind of discounts they had hoped for.
Interest rates and higher property tax bases play a key role
On the national level, prices have leveled off, but they are still at near historic highs. Many property owners are reluctant to sell because of the low mortgage interest rate they may have secured prior to the rate increases or selling their property could result in a much higher property tax base on their exchange. For buyers entering the market, it has gotten very expensive to purchase a second home with the high cost of financing as well as paying much higher property taxes. Forbes has a great article discussing real estate market predictions for 2023, which you can read here.
What would most likely help thaw out this frozen real estate market would be a decrease in mortgage interest rates. But with inflation still out of control it is uncertain when rates will stop rising and decrease again. Once rates do begin to decrease, it is doubtful they will drop to pandemic year levels, which helped fuel the housing boom. Just because rates doubled over the past year doesn't mean they will drop back down to those historically low levels again. They will probably drop slightly, but not at the enviable levels of the pandemic years.
In summary, prices haven't decreased much in Mammoth Lakes and surrounding and are actually increasing within some specific developments and residential neighborhoods. The inventory remains very low with some buyers taking the plunge despite higher interest rates, while some buyers refuse to participate in the current market conditions. Throw in sellers who are not willing to budge on price nor have any urgency to sell and you get a Buyer and Seller Standoff. This dynamic will keep prices high for the time being.
If you are interested in receiving new listing alerts tailored to your desired criteria or would like more information on any Mammoth and surrounding real estate listings, feel free to contact me directly.
Thank you for reading!
Verena Robinson, Broker/Owner
CA DRE 01512209
Mammoth Lakes Resort Realty
(760) 924-8521 office direct
verena@mammothlakesresortrealty.com