Mammoth Receives "Best Ski Town" Vote
Posted by Verena Robinson on Tuesday, December 13, 2022 at 8:59:49 PM
By Verena Robinson / December 13, 2022
Comment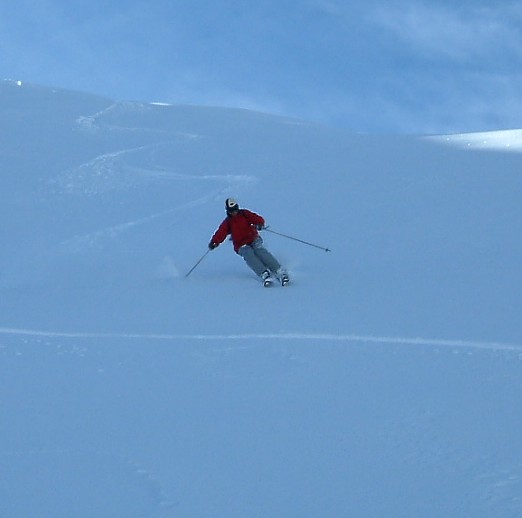 As of today, December 13, 2022, the Mammoth Lakes real estate market has a total of 41 condos, 10 houses and 9 lots on the market. Inventory continues to be very low with fluctuating supply and demand. Mammoth Mountain has reported a storm total of 130 inches so far this season. The most recent storms the past couple of weekends have brought some 60" of new snow with very cold temperatures, which is making great snow conditions for early season skiing and riding. This Saturday, December 17th is the annual "Night of Lights" celebration at Canyon Lodge. The fireworks should be spectacular and with all the new snow, quite a crowd is expected. I have heard from Mammoth Lakes Tourism and various rental agencies that they are near 100% booked. The holidays are sure to bring in record crowds over the next few weeks.
Recently, Mammoth Lakes was voted the "Best Ski Town" in North America in the "2022 USA Today 10Best Readers' Choice Travel Award contest". The top ten included: 1. Mammoth Lakes 2. Banff 3. North Conway 4. Stowe 5. Banner Elk 6. Park City 7. Jackson Hole 8. Telluride 9. Aspen 10. Ketchum. Although, Mammoth Mountain arguably has the best skiing terrain in North America with long seasons and many fun off-mountain recreational options, it isn't as accessible nor developed as some of the other well-known resorts named above. There are great plans to improve the infrastructure and Town amenities in the future, but Mammoth does have a way to go before really earning this honor. The lack of restaurants, shopping, public transportation, ski area parking and base lodge access are all in transition to someday achieve this impressive rating. However, visitors planning a trip to Mammoth based on this "#1 Ski Town" rating might be disappointed to discover the lack of everything except phenomenal skiing and riding. I don't mean to sound too critical of the Town I have lived and worked full-time in since 2000. I love my home town and do look forward to the day when Mammoth actually can be described as the "Top Ski Town in North America". But, I feel it is important to be honest about what the current state of Mammoth is.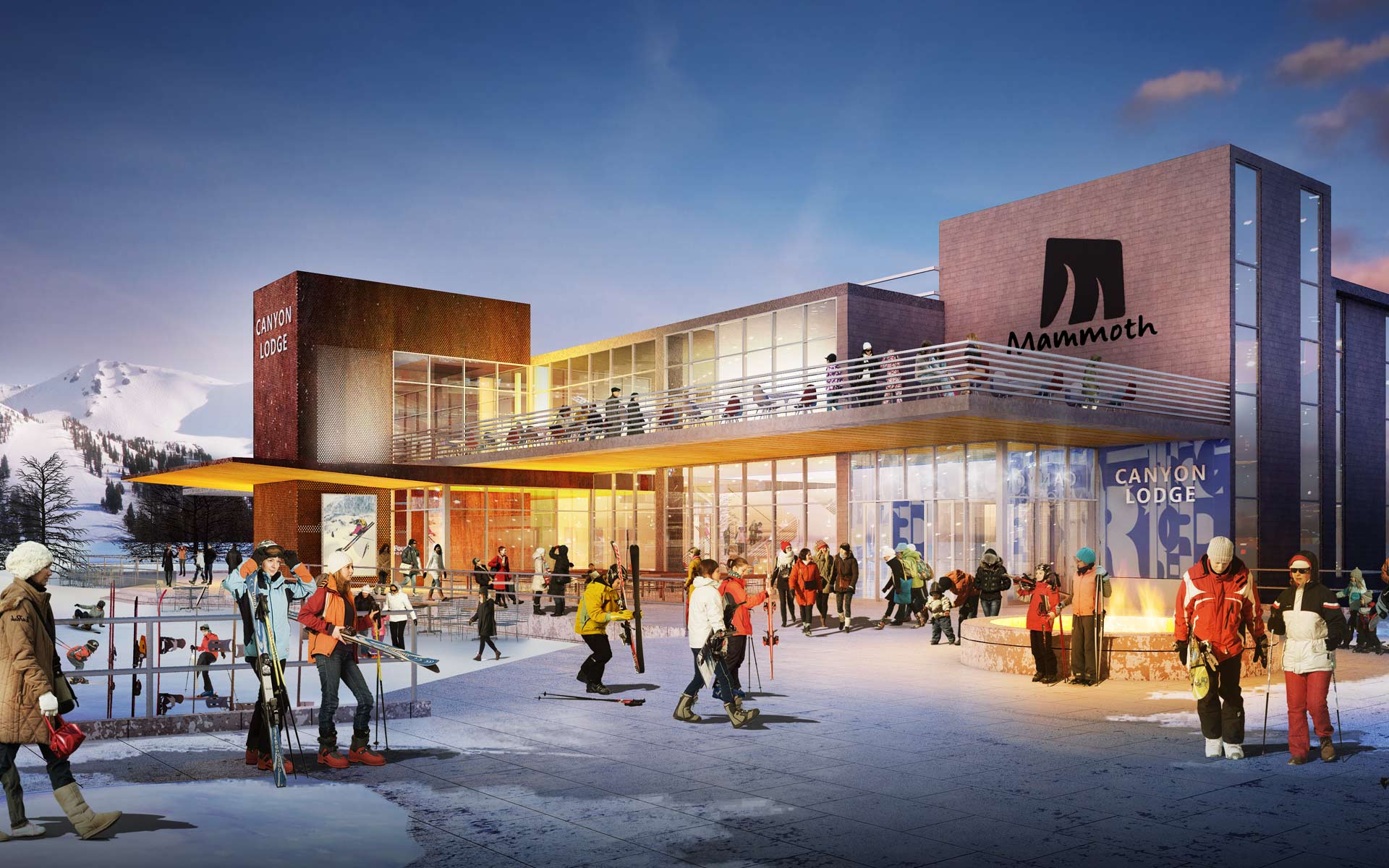 Mammoth Mountain started to see a whole new level of tourism once it was included in the Ikon Pass destination lineup. Post-pandemic has also brought new volumes of tourism which the current infrastructure is having difficulty facilitating a "first class" experience. The Mountain does need to continue their investment on improving the amenities to accommodate the ever-growing crowds. While Alterra (owner of Mammoth Mountain) has made improvements to Canyon Lodge and the Mill, Main Lodge and Eagle Lodge are behind the times. There are plans to eventually revamp the Main Lodge area, which is a few years out, but Eagle Lodge is still operating with a portable tent structure purchased from Vail ski resort some twenty years ago. The previously approved plans to expand and improve Eagle Lodge base area have been scrapped by the Mountain's new owner and it will be exciting to see what Alterra has in mind for this much needed remodel. The hope is that the on-Mountain improvements will follow the example of some of the other resorts listed in the "10 Best".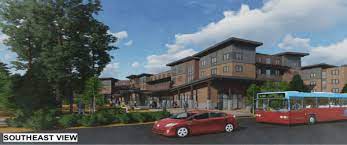 The Town is currently in the process of building a massive housing development called "The Parcel" which will include 469 units of workforce housing for those who qualify. This will undoubtedly bring a much needed and expanded workforce to the area. As we all know, a destination resort cannot survive without a strong workforce and this is what Mammoth has been lacking for many years. The rise in real estate values and housing costs have become unaffordable for many in the service job industry. This should in turn attract new businesses to come to the area. In addition, the Town has just signed a noteworthy partnership with the L.A. Kings NHL hockey team on the Olympic sized ice-rink currently under construction. The ice rink will be operational between October through April and will then function as a "rec zone" in the summer months.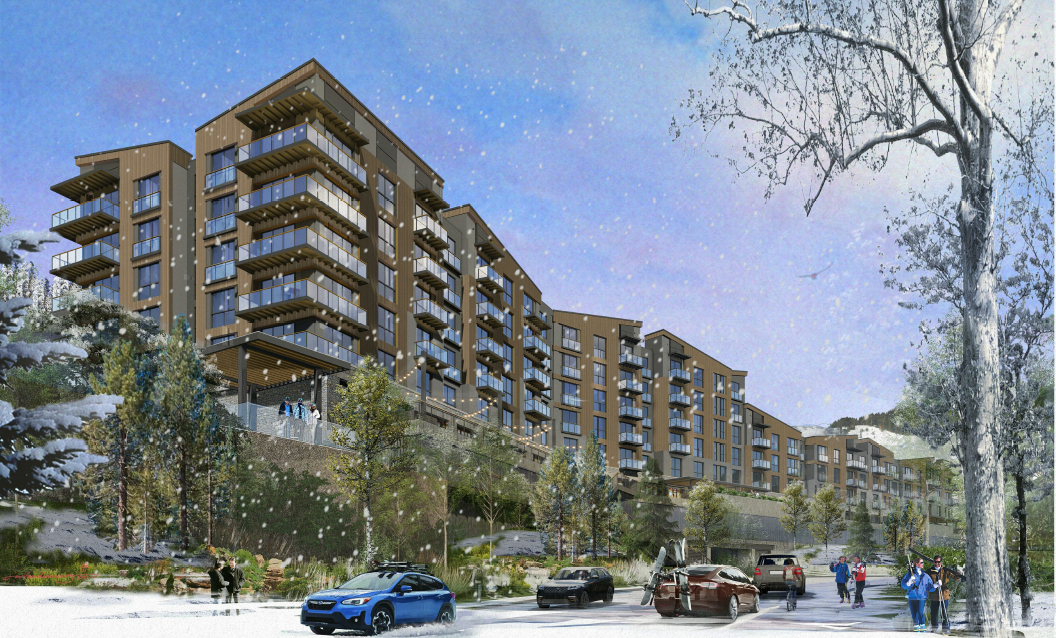 There is excitement and anticipation (and added media exposure to Mammoth) in the air with the large-scale construction project of the Limelight Hotel and Luxury Residences located at the highly visible corner of Lake Mary and Canyon Blvd. The Little Nell Hotel Group is behind this upscale development who owns and operates The Little Nell, Aspen's only Five-Star, Five-Diamond, ski-in, ski-out hotel in Aspen, Colorado. This type of luxury hotel will attract the type of clientele who is used to top-notch amenities, shopping and dining. Hopefully, air travel, expanded restaurant and shopping options, and upgraded mountain base lodges will be in the works when the hotel is finished.
The Mammoth real estate market has been at somewhat of a stand still over the past few months. Not many property owners are interested in selling and buyers have not been too interested in buying. Higher interest rates, uncertainty in the markets, and inflation have impacted the market. However, interest and property showing requests have picked up over the past couple of weeks, which can be expected with all the new snow, heading into the holidays, and a slight decrease in interest rates. Prices have come down slightly since our historic peak of the market in March of this year. Some properties, which would have been gone in two days with several offers a few months ago, are sitting. Even priced below recent comparable sales, two townhomes in phase II of Snowcreek with spectacular views and south-facing exposure are still available with 71 and 21 days on market. These units back to the Snowcreek meadow reserve and open space and are in the most desirable location within Snowcreek phases I-III. Snowcreek has been incredibly popular and in very high demand over the past few years. I suspect both units will likely sell within the next 10 days (if they don't already have offers in). Some of the other "sleepers" have recently gone under contract that should have sold immediately. Days on market are far longer than they were earlier this year, and buyers are waiting longer to write offers but still faced with competition as inventory is limited and the most desirable properties will go first.
The experts are predicting that interest rates could drop to around 5% for a 30-year fixed rate mortgage by summer of next year. If this happens, we will more than likely see an increase in inventory and sales. Historically (except recent pandemic years), you could expect to see an increase in inventory after Canyon and Eagle lodges close for the season in mid-April. Since the real estate market seems to be normalizing in contrast to the past couple of years, we may begin to see more predictable patterns of inventory and real estate activity again in the future. Look for more inventory and expanded options from late April to July (best time to buy) and competition and multiple offers in August through October.
If you are interested in receiving weekly market updates or would like more information about any real estate listings currently on the market, feel free to contact me directly.
Happy Holidays and thanks for reading!
Verena Robinson, Broker/Owner
CA DRE 01512209
Mammoth Lakes Resort Realty
(760) 924-8521 Office Direct
verena@mammothlakesresortrealty.com