Market Conditions & Best Time to Buy in Mammoth Lakes
Posted by Verena Robinson on Monday, April 20, 2015 at 12:53 PM
By Verena Robinson / April 20, 2015
Comment
As of today, April 20, 2015, the Mammoth Lakes MLS shows a total of 165 condos, 62 homes and 51 vacant land listings on the market. The Mammoth real estate market has been pretty quiet in general with a few new listings trickling onto the market, a few cancelled listings withdrawn from the MLS, and a few new pending sales. I had expected to see an explosion of new listings starting to hit the market around this time, but that isn't really happening.
This was our fourth consecutive drought year with the 2015/2015 season being the worst. Perhaps sellers feel that they've weathered the lack of storms, a very slow to rebound resort market, and incredibly restrictive lending conditions (among other disappointments in the Town of Mammoth) over the past several years, that they can wait it out longer. If sellers have been able to make it through all of this adversity, it's quite possible that they will wait until demand increases or the weather changes (bringing much anticipated normal snowfall over the next few years). If this is the case, the great deals that buyers are waiting for – reduced prices – may not materialize. Only those sellers, who are truly motivated and need to sell, will be the select few that may discount their properties below current market value. From what I am noticing in the MLS, we aren't seeing drastic price reductions or a flood of new inventory. The real estate market in Mammoth seems to be somewhat neutral at the moment.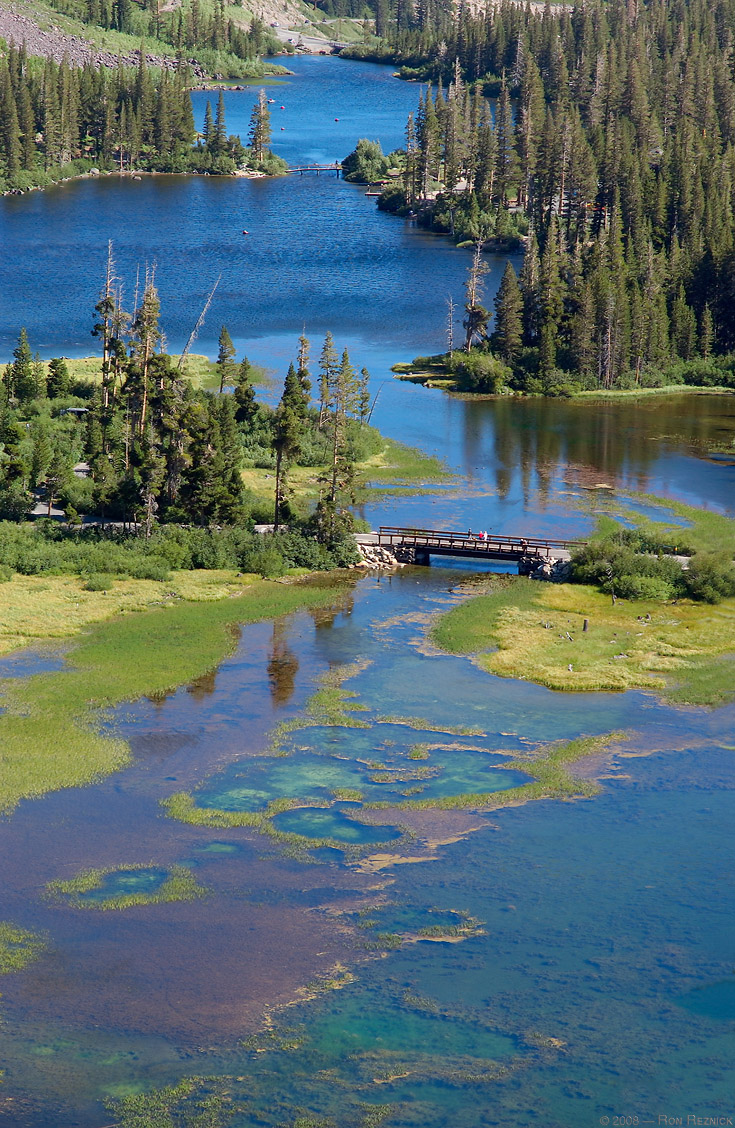 One of the questions that buyers frequently ask is when the best time of year to buy property in Mammoth is. It used to be between April and mid-summer, which is when inventory would rise and tourism was at its lowest. These conditions could almost guarantee a non-competing situation for buyers who wanted to get the best price possible from a seller. However, if the property has a unique setting or incredible remodel or amazing views and sunlight, more than likely, there will be a bidding war on the property (provided it's priced reasonably). One of the main reasons I feel that this window of time used to be great for buyers is because of the increase in inventory and lack of activity in the real estate market. However, if the inventory doesn't increase much, the anticipated great selection of properties will be lacking. The summer can also be a good time as the inventory continues to grow, which will usually peak at around the end of August/beginning of September. The busiest real estate months in the summer are mid-July through the week after Labor Day. Then it quiets down for a few weeks, sellers pull their properties off the market if they haven't sold, and it picks up again mid-October for the pre-ski season push to secure a property before the holidays. The market shifts into a "seller's market" during the months of December –March. This is when the inventory tends to be at its lowest, and demand is at its highest. Believe it or not, when Mammoth gets decent snowfall, buyers become very inspired to buy real estate, which can drive the prices up and create bidding wars during those months.
I typically advise buyers that new listings are less likely to have much room for negotiation. The days on market for a listing on the MLS could be a good way to test the waters with the seller. If a property has been on the market for a few months, perhaps there is some room to negotiate. Another indicator would be the amount of price reductions and by what percentage (if at all) from the original list date to present. If there have been a series of reductions or a large price reduction, this would indicate a motivated seller who may discount the price further. However, if a property has been sitting on the market for 6 months and there have not been any price reductions, this speaks for itself, as far as the seller's level of motivation.
The good news is that lending requirements seem to be loosening (somewhat) in 2015, which could open the door for many buyers who have been thinking about buying their vacation home in Mammoth Lakes. Read this interesting article from Kiplinger about the less stringent lending requirements in 2015.
For questions or to schedule a showing appointment on any Mammoth Lakes real estate listings, feel free to contact me directly.
Thanks for reading.
Verena Robinson, Broker/Owner
Mammoth Lakes Resort Realty
tel. (760) 924-8521
verena@mammothlakesresortrealty.com