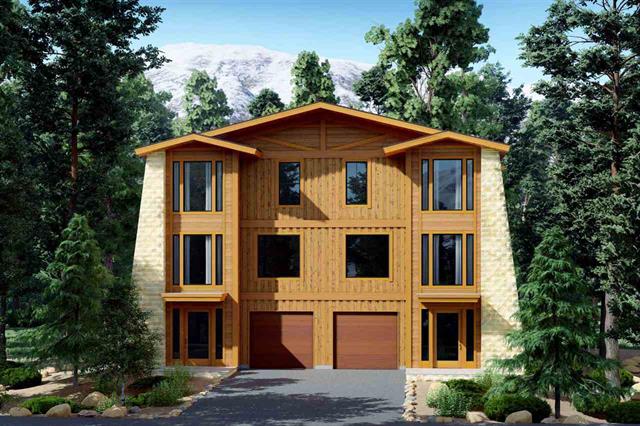 The Villas at Obsidian homes for sale will have their official selection event in February 2020. The developer (Mammoth Springs Resorts) has released four Villas (currently under construction) for sale starting at $1,250,000. The two floor plans available are the 3-bedroom, 3-bath units with a list price of $1,250,000 and the 4-bedroom, 3.5 bath units with a list price of $1,270,000. These four units are scheduled to be completed in April of 2020 (weather permitting). The remaining 16 units will be available for reservation with a $20,000 deposit in February of 2020. All 20 units will have 2-car attached private garages and include 2,988 SF of interior living space. All 20 Villas will be offered as fee simple (whole) ownership and not fractional.
The Villas at Obsidian were designed by renowned Architect, Eric T. Fishburn and each of the 3-story duplex buildings will feature exteriors of stone, Red Cedar and Mahogany and interiors will include natural stone, wood accents with an open floor plan and contemporary mountain style. Buyers will have the option to purchase either unfurnished or fully furnished units. The furniture package will be available at an additional price and will include attractive and quality furnishings.
Although these units feel like a "home", they are actually classified as a "Planned Unit Development" and are townhomes. The monthly common area dues of $568.00 will include snow removal, common area maintenance and upkeep and landscaping. For an additional $300.00 per month, you are able to purchase the Club Membership, which will provide unlimited access...