Record Snowfall, Property Damage, Special Assessments and More Snow on the Way
Posted by Verena Robinson on Sunday, March 19, 2023 at 9:38:21 PM
By Verena Robinson / March 19, 2023
Comment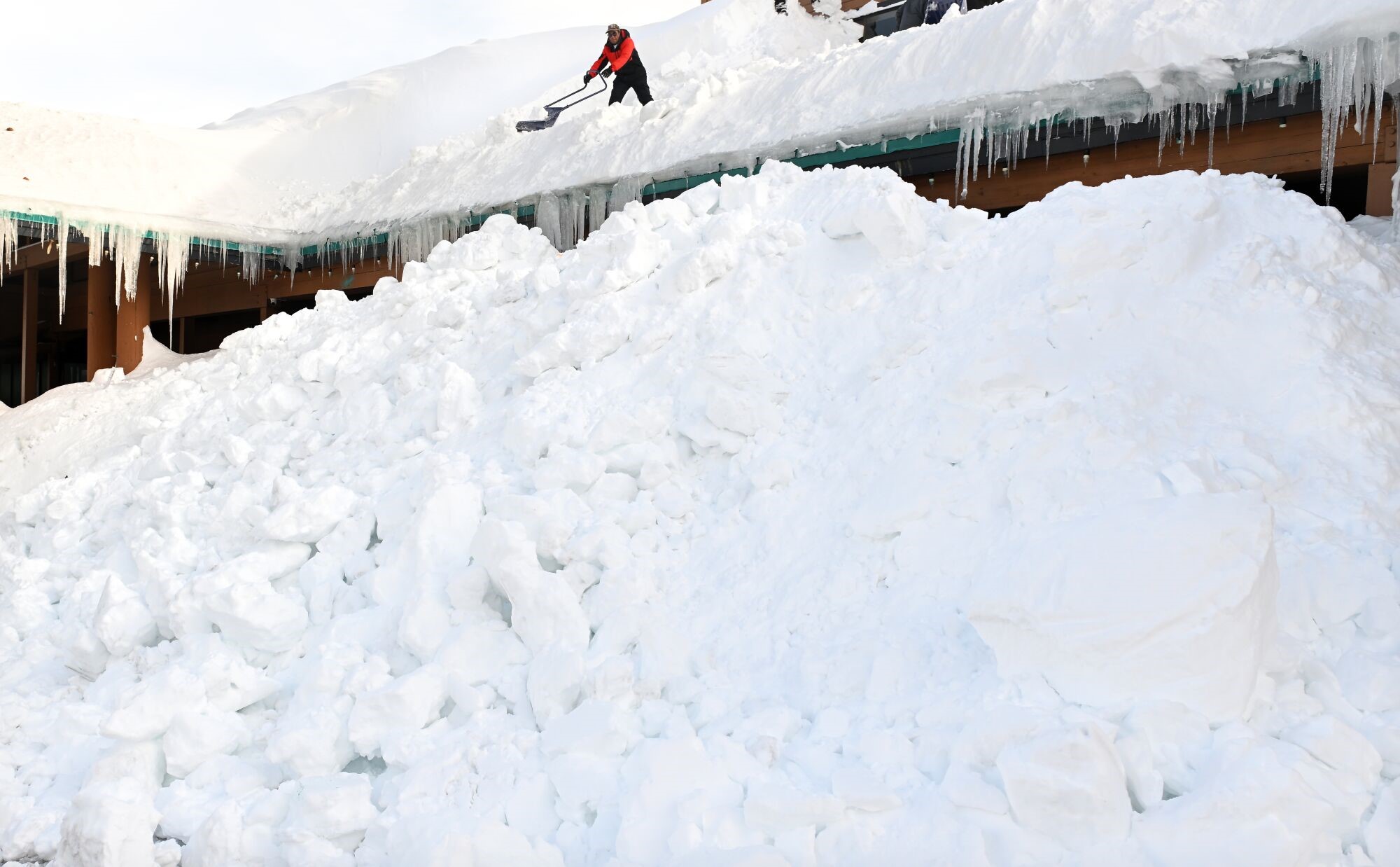 What a brutal winter this has been for Mammoth Lakes. The snowfall has been relentless and plenty of it accumulating in Town at record levels. The Town of Mammoth Lakes recently issued an evacuation warning for snow damaged properties and a temporary shelter has been set up at the Mammoth Middle School for displaced residents. Snow storms and cold temperatures began in early November and just haven't stopped almost 5 months later. The next few days show snow and unsettled weather followed by a break in the pattern and off and on snow until the end of the month. Let's hope that March goes out like a lamb and April has a much-needed dry period. Mammoth has always been prepared for big winters in the past, but when the snow doesn't have a chance to melt and snow has to be trucked out of town, this is when it becomes extremely costly, time consuming and a real hardship.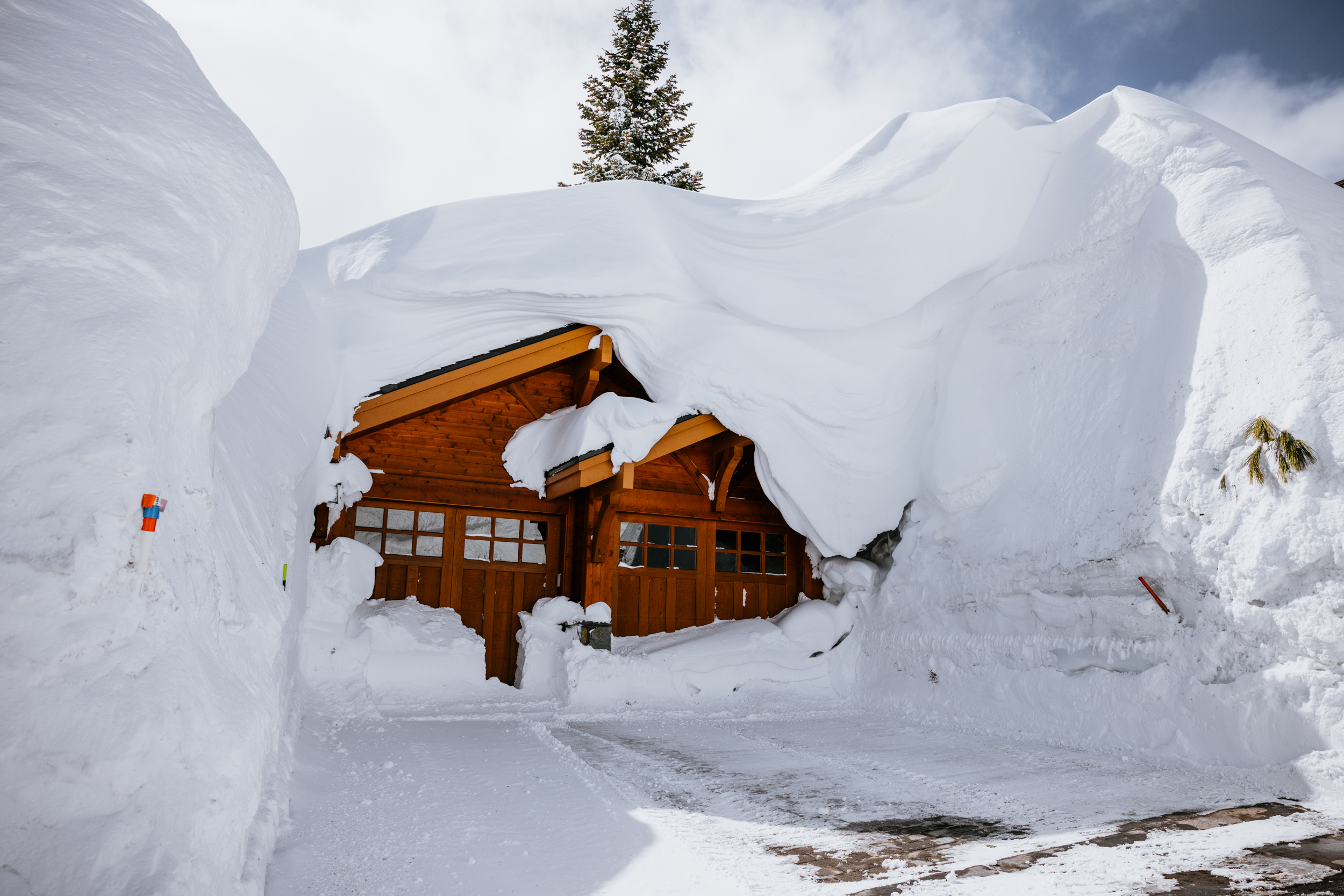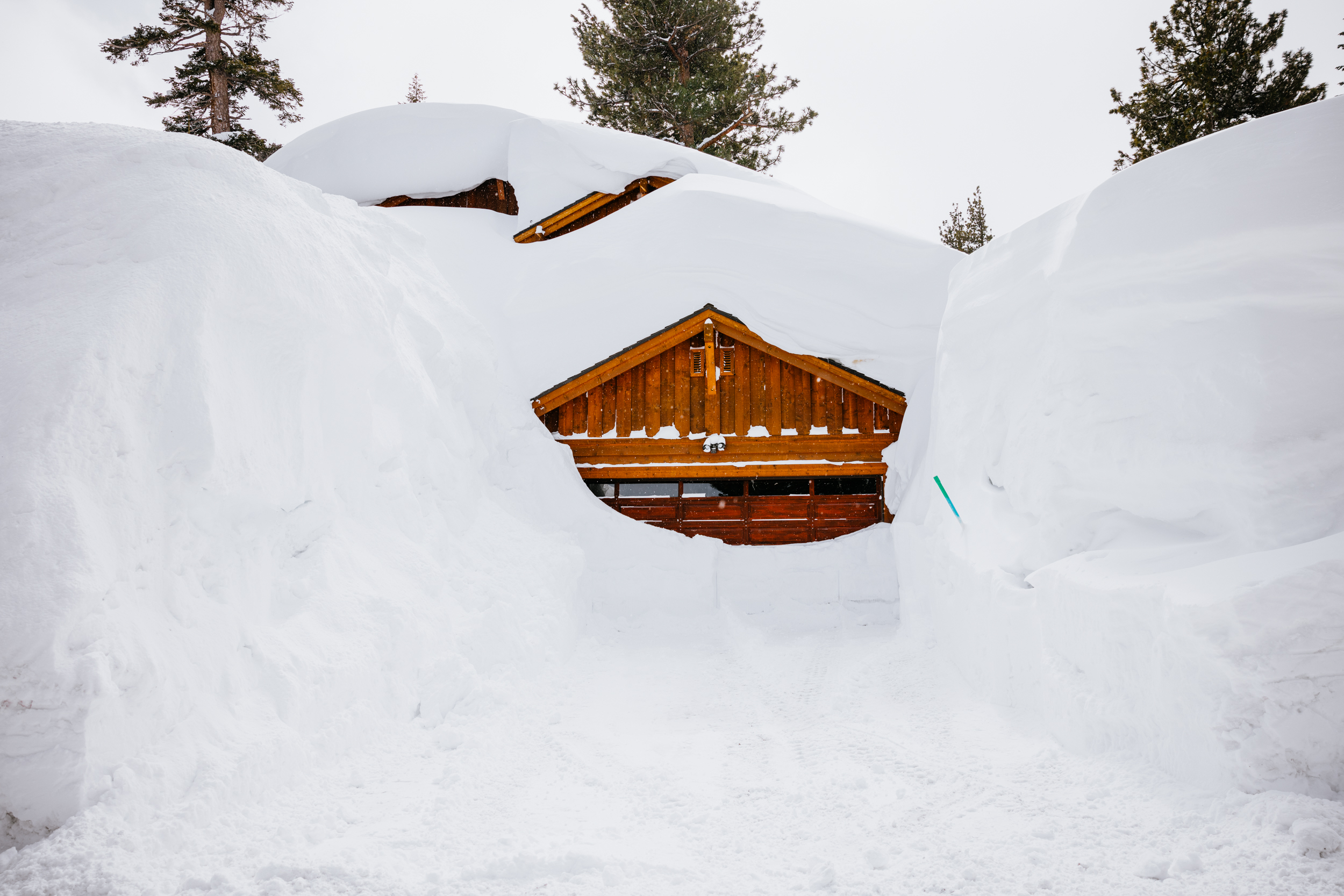 Many property owners are now uncovering layers of property damage all across Town from condo complexes to single family homes to commercial buildings. The sheer weight of the snow with heavy water content from the last couple of atmospheric river events were just too much for some structures to handle. The Mammoth Lakes Board of Realtors recently posted the following message to its membership: "The Mono County OEM has developed a survey to collect info from property owners and businesses who have experienced damage to their property/properties as a result of the recent series of storms. The collected data will be used to estimate total damages countywide and determine if enough damage occurred to qualify the region for disaster assistance, such as low interest disaster loans from the Small Business Administration for those who are uninsured or underinsured. Completing the form does not guarantee the region or the property owner will be eligible to receive disaster assistance."
Juniper Springs Lodge condo complex experienced some major damage to the Portico at the entrance, which showed structural damage to the weight bearing timbers prohibiting access through the front/main entrance. Many homeowners have had water intrusion and damage to walls and floors as a result of snow accumulations and seepage into structures while many are also now discovering structural damage. The roof over the covered parking area in the Mammoth Mall actually collapsed. Not only is there costly damage to real estate, but the cost of snow removal across town has been a huge financial hardship for many. Condo complexes are now having to assess property owners for the massive unanticipated and unbudgeted extra cost of snow removal and damage. Some are being assessed thousands of dollars per unit.
Mammoth Real Estate Current Market Conditions
There seemed to be an uptick in interest when interest rates dropped temporarily in February, but with the recent increase(s), more on the way, and bank scare issues, some buyers are running scared (for now). We are beginning to see a trickle of new listings come onto the market, mainly in the condo sector. I do believe that we will be seeing many new listings in mid to late spring and this summer. This winter might drive property owners to sell after being hit with lofty special assessments for snow removal, property damage, and too much snow and crowds to enjoy the area. There is still a lot of interest in Mammoth, but buyers are also concerned about buying real estate when a structure is buried and possibly having to shoulder the burden of damage discoveries once the snow melts this summer (mostly applies to houses). Clearly, the rush to buy in herds has cleared out. In some cases, buyers seem to be testing property values commensurate to 2018 levels with offers far below the asking. Although cash offers are more desirable than financed offers, at the end of the day, it is all the same to a seller when escrow closes and discounting a property 40% below the asking on a cash offer isn't going to fly. There are very recent closed and pending sales that support price levels on most of the available active inventory for homes and condos. This is what sellers rely on when considering offers and responding accordingly. As long as there is price support, it is highly unlikely that sellers will do a "fire sale" unless they absolutely have to. If you did see a desirable house come on the market with a 2018 price tag, there would likely be multiple offers that would drive the price way up over the asking (even in today's market). The "sweet spot" price range for condos seems to be around the $700K range. Recent closed and pending sales with multiple offers in this price range have most sold or are under contract over the original asking price.
The inventory continues to remain very low with only 32 condos (up from 25 last week), 11 houses, and 5 lots on the market. The low inventory will most likely keep prices stable. If we do see several new listings in the coming weeks and demand remains low, it is possible that prices will come down (some). After the huge appreciation in property values over the past few years, many have been waiting for the market to cool off with lower prices before entering the Mammoth real estate market. However, with many of the buyers who missed out during the pandemic years and have waited patiently for more ideal buying conditions, we could see a surge of buyers entering the market and multiple offers again which would keep values steady. One never knows what the future will bring, but it doesn't appear that values will be plummeting in Mammoth anytime soon due to the sheer level of interest and ever-growing popularity that has Mammoth crowded all year long. Shoulder seasons are a thing of the past.

New Construction

Many of the buyers I come across seem to be focusing on turn key properties that are updated, completely remodeled or even new construction. Properties that have been remodeled tend to be valued higher and sell for more than those properties in need of basic remodeling (kitchen, baths, flooring and furnishings). Today's buyers are also mostly interested in condos that can generate strong rental income to help offset costs of ownership. Currently, there are two new developments under construction: The Limelight Residences and The Reserve. Both are in fantastic locations and zoned for nightly rentals, which provide a lucrative opportunity to generate gross income in the 6-figure range. The Limelight Residences (at the corner of Lake Mary Road and Canyon Blvd. across the street from the Village) will consist of only 15 condos that will be sold, and the Reserve will consist of 30 townhomes and 3 single family homes. The Reserve will be located along the 8th and 9th holes of the Sierra Star golf course. There was a lot of excitement and buzz around the Limelight project several weeks back, but seems that with the long delay in being able to finalize prices for the 15 condos, the developer may be losing momentum. It will be interesting to see how the prices are received once finalized. Ranging from the low $2 Million up to the $6 Million range, this will most likely narrow the pool of buyers.
Nightly or Short-Term Rental Income
With the higher prices being paid for properties in Mammoth, the opportunity to generate rental income seems to be at the focal point for many prospective buyers. Many are asking questions about the type of rental income they can expect to receive to offset costs of ownership such as HOA dues, property taxes, insurance, and utilities. With Mammoth's growing year-round popularity, rental income figures have never been so high. It seems that many potential buyers are also interested in handling the rentals themselves to maximize rental income and are willing to eliminate the use of a rental agency and their management percentage. This is commonly done by hiring an off-site independent property manager who can inspect the property post check-out and coordinate a cleaning crew. Since most buyers these days are using VRBO.com or Airbnb to find vacation rentals, property owners are realizing that they don't necessarily need to pay a percentage (typically ranging from 20% up to 40% on average) to manage the rental. Some examples of gross annual income I've seen from self-managed condos are $65,000 gross for a one and loft, 2-bath at a complex close to Eagle Express with a covered carport (built in 1972), $80,000 gross for a 2 & loft, 2-bath remodeled condo with off-street parking close to the Village at Mammoth (built 1978), and $125,000 for a 3-bedroom condo close the Village at Mammoth (built 2006). The Village at Mammoth tends to gross the highest rental income in Town and while other resort areas in Town also generate good income, nothing compares to the Village. Currently there aren't any active listings available at the Village and many buyers are waiting patiently.
If you are interested in purchasing a property in Mammoth, please fill out the contact form and I would be happy to notify you of properties that match your criteria as they become available.
Thanks for reading.
Verena Robinson, Broker/Owner
CA DRE 01512209
Mammoth Lakes Resort Realty
760-924-8521 office direct
verena@mammothlakesresortrealty.com