Spring 2020 Mammoth Lakes Real Estate Market Conditions Amidst COVID-19
Posted by Verena Robinson on Monday, April 20, 2020 at 4:42 PM
By Verena Robinson / April 20, 2020
Comment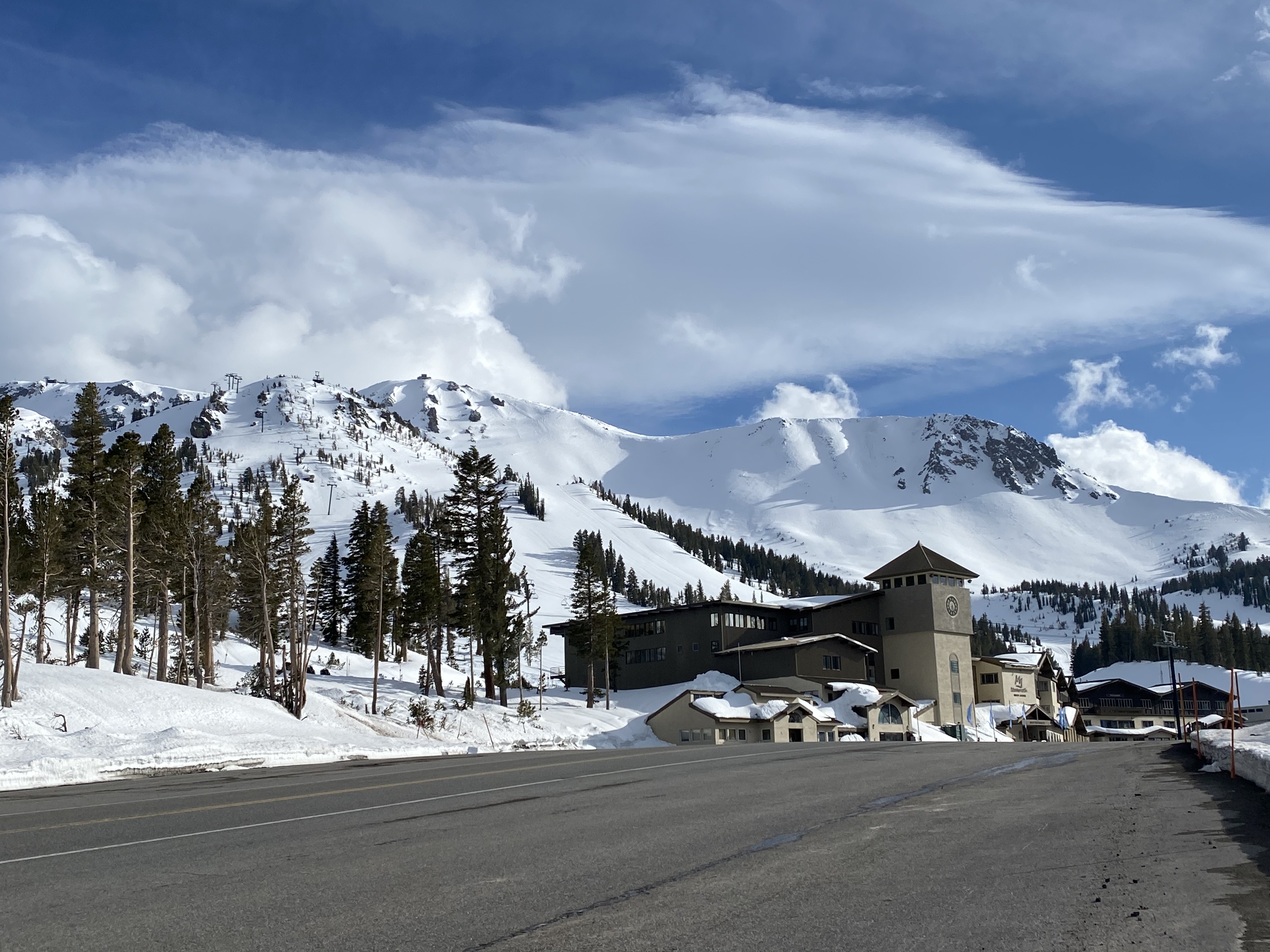 As of today, Monday, April 20th, the Mammoth Lakes real estate market has a total of 81 condos, 30 homes and 29 lots listed for sale. Traditionally, around April 15th, both of the lower elevation lodges at Canyon and Eagle close for the season, and inventory tends to rise. Due to well-substantiated concerns of the COVID-19 virus spreading to mass proportions within the Mammoth Lakes population, Mammoth Mountain suspended operations until further notice on March 15th. It was somewhat of a disappointing season up until the mountain closed with some of the lowest snowfall totals on record. Everyone was hoping for a "miracle March" and looks like March did turn out to be a snowfall miracle with the Mountain receiving over 10 feet of snow since it suspended operations. Some of the photos shown here in this blog post taken on April 15th of the Main Lodge area and Stump Alley Express really capture the "quietness" of the Mountain. In all of the years that I have lived in Mammoth and started skiing Mammoth when I was 10 years old, I have never experienced the kind of peace, quiet and stillness that can presently be felt, as well as observed. This is a "once in a lifetime" experience to witness this kind of solitude in what would normally be a time of hustle and bustle, especially after the March storms and spring break in progress.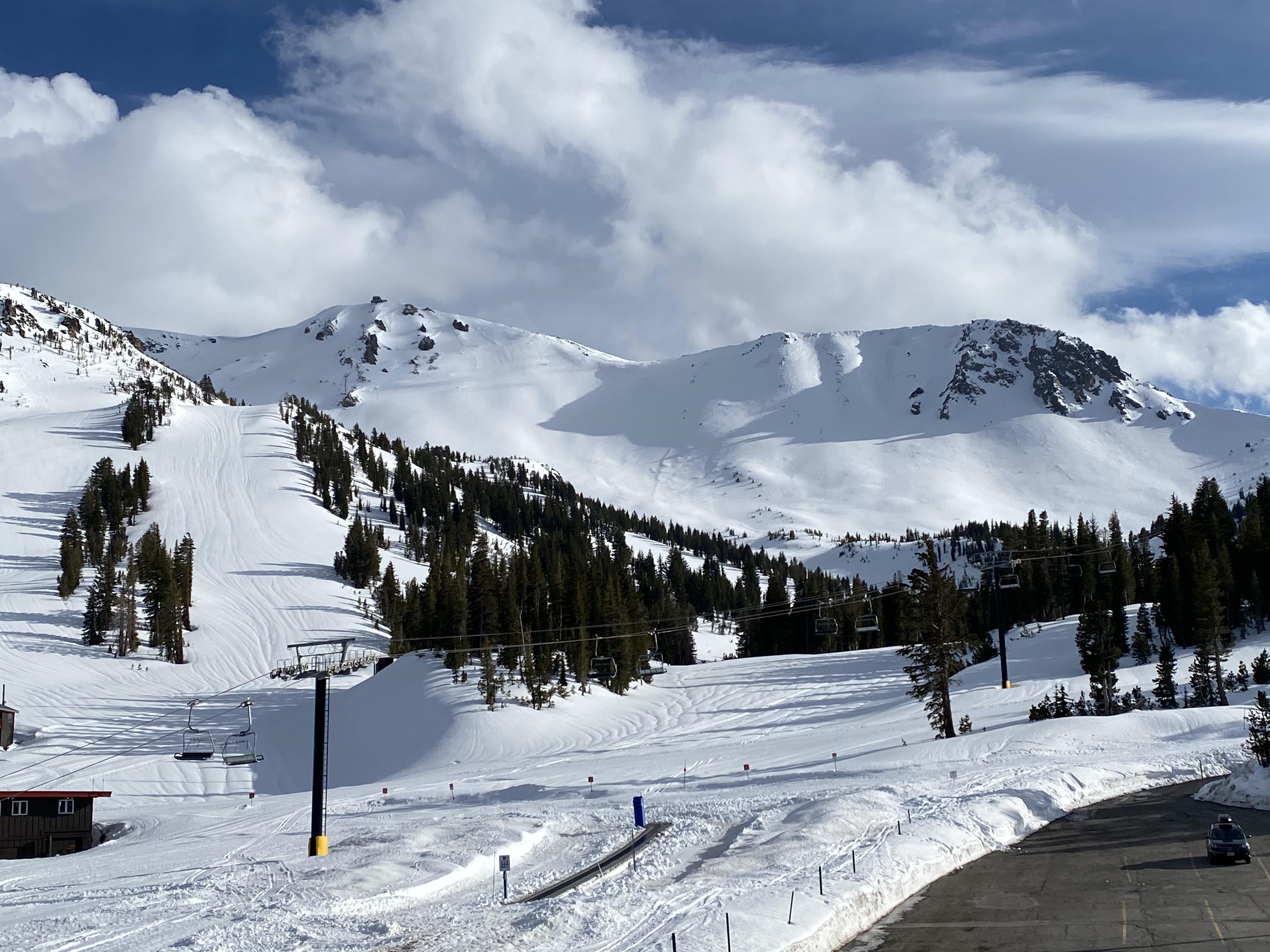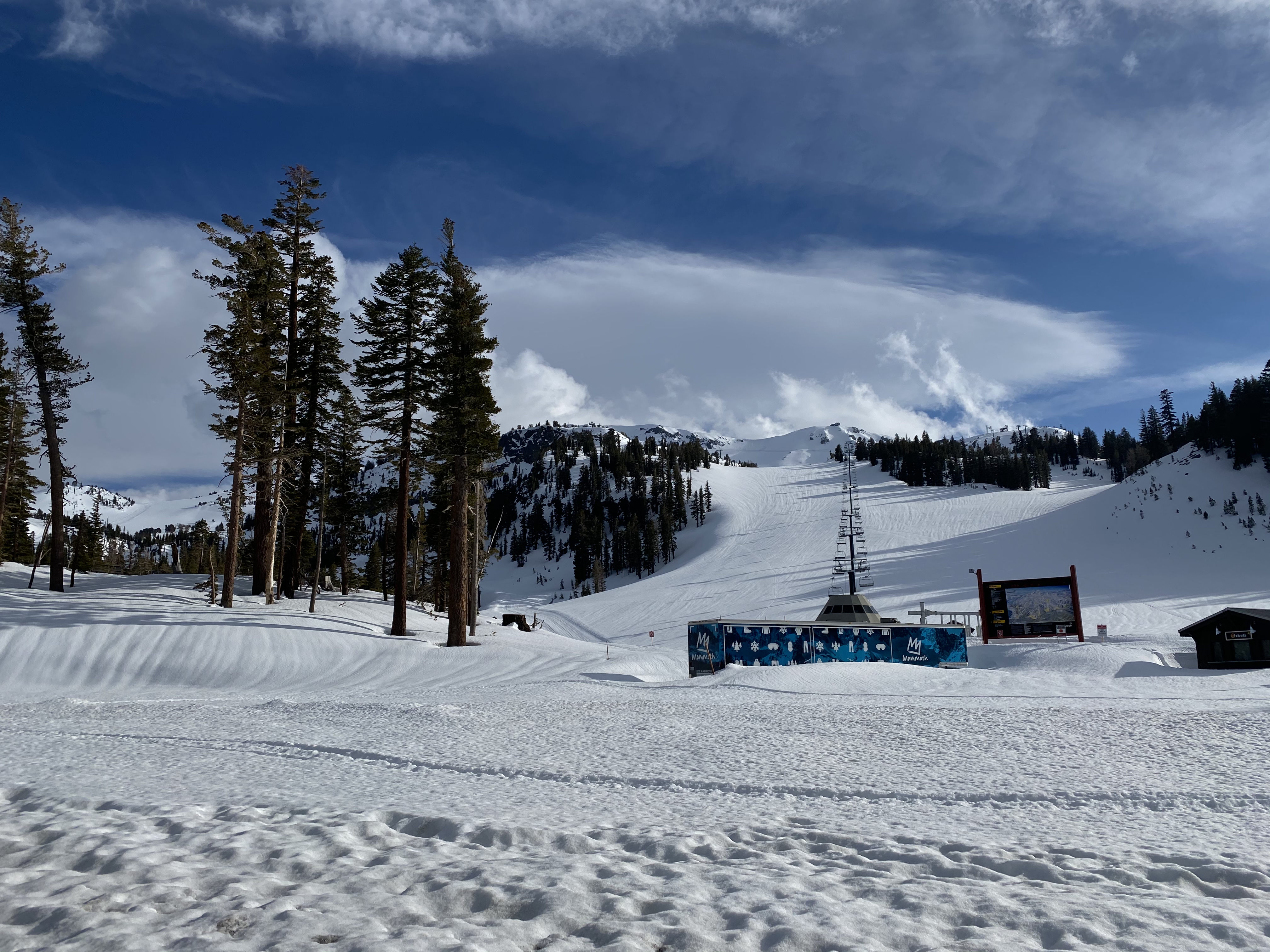 My heartfelt condolences go out to all of the people worldwide who have lost a loved one to the COVID-19 virus or have suffered through the uncomfortable illness. As we are now entering the 5th week of quarantine ("stay at home" executive order), just like many other businesses, Mammoth real estate has come to a stand-still. Although there continues to be interest in Mammoth Lakes properties (based on website inquiries and calls), prospective buyers are not able to rent any type of accommodations to tour properties, and agents are not allowed to show properties. Given the current economic instability and general unknowns for the rest of this year, writing an offer "site-unseen" is out of the question for pretty much any buyer at this time. Buyers definitely want to make sure they will be able to walk through a property and actually see it before escrow closes. Since the executive order to stay at home is still without a concrete end date, activity will remain virtually non-existent until buyers know they are able to come and view properties and rent accommodations. I have heard that the short-term rentals will be banned until around June 1st, which would coincide with the delayed fishing season opener on May 31st. There is no question that Mammoth will be happy to welcome tourism back once the executive order is lifted, which is what the Mammoth Lakes economy relies on.
This is a very difficult and sad time for many of the small local businesses in Mammoth that may not survive being closed for over two months. When you think about a variety of local businesses like hair salons, restaurants and bars, cleaning services, rental agencies, and various retail establishments, it is likely that some will not be able to reopen. Sources say that the long-time local's favorite, Slocums Restaurant, is among those that will not be reopening. Although the restaurant industry will be hit the hardest in the U.S., it will be interesting to see how it affects Mammoth. Tourism will undoubtedly come back and most visitors tend to eat out when they visit Mammoth. Will people continue to eat out when they come back to Mammoth or will they opt for a grocery run to make their own meals? Time will tell. Clearly, consumer sentiment will be very reluctant and afraid to have exposure to others in restaurants, etc. until there is a proven treatment or vaccine. Once this happens, which might be sooner than we all think, the fear will disappear and Mammoth will return back to what has become extremely popular for year-round tourism.
Many are speculating that prices will come down for real estate in Mammoth. Given that this is a resort real estate market and a discretionary purchase for most, it will be interesting to see how prices are affected in the coming months. Rather than seeing numerous new listings hitting the market, we are seeing several cancelled listings (sellers taking their properties off the market). Some buyers are already projecting that the Mammoth market will suffer and that values will fall. Given this anticipation, some buyers are making low offers to test sellers' motivation. Sellers are simply not going to entertain these low offers (at least not now). If when tourism comes back to Mammoth late next month or June and there is a flood of properties hitting the market (which may very well happen), then the dynamic might change. Clearly there will be some distressed sales coming for condo owners who absolutely rely on the income from rentals and have been hit hard with other financial difficulties as a result of the shut-down. If those property owners sell at a discount, then property values will be reset according to the most recent sales. Without a doubt in my mind, there will be a readjustment of property values. The question is, how long will it last? If there is significant demand on lower prices coming to the market in the coming months, it is also possible that there will be multiple offers that could drive prices back up in a relatively short time. Everyone loves to get a good deal, and good deals attract buyers. Provided that the inventory doesn't explode, it is possible that the price dip could be relatively short-lived (around a year or so).
There is so much pent-up demand for Mammoth and what it offers. More than ever, everyone seems to want what the mountains provide and the outdoor activities of being in nature. Once everyone is released from being in quarantine for weeks, and with fears of flying, driving to a destination could be extremely popular this summer. Instead of boarding a plane to go somewhere, people will comfortably get in their cars and drive to places like Mammoth. With near-record level lows for oil and gas the summer driving season will be less expensive that it has been in a long time. I suspect that tourism could be booming this summer in Mammoth as a result.
I personally have had time to reflect the past few weeks on what life and freedom mean to me. Once all this is over, I think everyone will have a new appreciation for life and the freedom to do as we choose. I've seen so many humorous videos sent to me on the topic of the COVID-19 quarantine showing how people feel when they realize they've taken their freedom and life's simple pleasures for granted. One of my favorite movie quotes of all time was from The Shawshank Redemption: "Get busy living, or get busy dying". As time is so valuable and life goes by so quickly, we should pursue our goals and dreams and go after both. If Mammoth is your dream, it will be here and ready to welcome you back soon.
Thanks for reading and feel free to contact me directly to request a list of properties on the market tailored to your desired criteria.
Verena Robinson, CA DRE 01512209
Broker/Owner
Mammoth Lakes Resort Realty
Office (760) 924-8521
verena@mammothlakesresortrealty.com