Helios Condos for Sale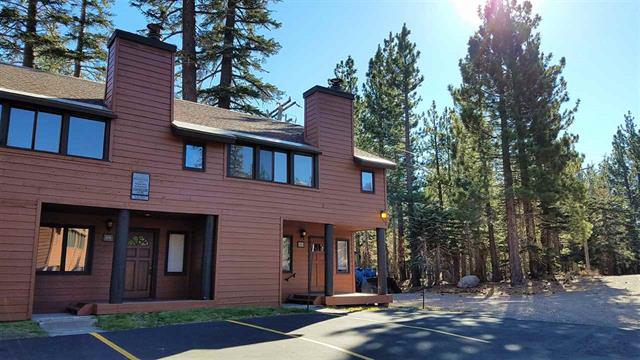 The Helios condos complex is located at 145 Canyon Blvd. in Mammoth Lakes, CA 93546. Helios Condos were built in 1983 and consist of two separate complexes: Helios South with a total of 15 units and Helios North with a total of 12 units (27 units total). The complex amenities are located at Helios North, which is where the common area spa, sauna room, racquet ball court and recreation room are located. Helios North has underground parking, and Helios South has off-street parking. The two complexes are within a 2-minute walk each other. The Helios North complex is located at the corner of Hillside Drive and Canyon Blvd. and the Helios South complex is located at the corner of Lakeview Blvd. and Hillside Drive, right next door to the Westin Monache resort.
The great location of both buildings offers the convenience of walking to the Village for shopping, dining and entertainment, as well as easy access to Canyon ski lodge via the Village Gondola.
All of the Helios units are townhomes (a type of condominium with no units above or below) and include two master suites and 3baths with approximately 1,297 square feet. The living room area is larger than most and features a 3/4 bath on that level. There are also washer/dryer hookups downstairs on the entrance level to each unit. These units feature large owner storage lockers at the entrance to each unit to store skis, snowboards, firewood, etc. Read More...