Juniper Springs Lodge Condos for Sale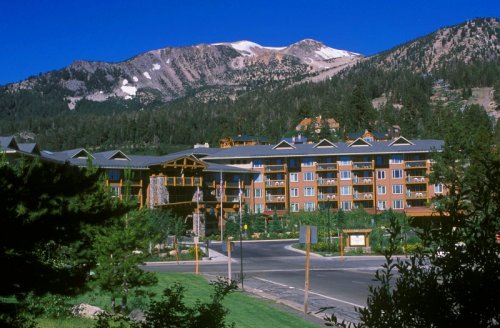 Juniper Springs Lodge condos for sale are located within the Juniper Springs Resort area at the base of Eagle Express. This full-amenity "condo hotel" was built in 1999 and has a total of 181 individually owned condos, most of which are on the Juniper Springs Resort rental program.
There are a total of 4 different floor plans to choose from for condos for sale in Juniper Springs Lodge: Studio, 1BA with 512 square feet, 1 bedroom, 1-bath with 560 to 684 square feet, 2-bedroom, 2-bath floor plan with 813 to 1,055 square feet, 3-bedroom, 2-bath floor plan with 1,415 square feet. The monthly HOA dues are as follows (approximate): Studio $515, 1-bedroom $631, 2-bedroom $721, 3-bedroom $801.
Very unique to just about every single condo complex in Mammoth, the monthly HOA dues include EVERYTHING: Unlimited hot water, all heating (gas log fireplace & electric heat), Hi-Speed Internet and Wi-Fi, electricity, propane, cable TV, local phone service, common area amenities, maintenance & upkeep, building insurance, snow removal, public sewer/water, trash service. The CC&Rs exclude any guests or owners from bringing pets into the building or into the units. The "condo-hotel" classification has posed problems in obtaining conventional financing over the past few years. Read More...